Cosmetic Dentistry - Herndon, VA
Transforming Smile Aesthetics and Boosting Confidence
Where traditional dentistry focuses on oral hygiene, cosmetic dentistry is an area of dental specialization – sometimes referred to as Prosthodontics – that specifically pertains to the appearance of the teeth, gums, and smile. At Premier Dental Care, we often refer to cosmetic dentistry as smile enhancement.
Cosmetic dentistry has evolved over the past few decades into a highly-sought and thoroughly rewarding area of specialty. Our knowledge of porcelain veneers, inlays, onlays, crowns, bridges, dental implants, and teeth whitening has grown to a point where there are very few smile-impacting issues that cannot be easily and painlessly corrected.
A healthy, beautiful smile does quite a bit to enhance our outward appearance and allow us to speak, laugh, and engage others with complete confidence. For those who are troubled by the appearance of their natural smile, cosmetic dentistry can have a dramatic effect on their self-esteem. If you or one of your family members would benefit from smile enhancement treatments and cosmetic dentistry, feel free to ask Dr. Bakhtyari or one of our hygienists about treatment offerings during your next consultation – or call today for an appointment!
Cosmetic dental treatments at Premier Dental Care can:
Alter the size and shape of the teeth
Correct tooth alignment problems
Close gaps or spaces between teeth
Correct or improve bite alignment
Whiten or brighten the color of teeth
Repair or replace missing or broken teeth
Repair cracked or chipped teeth
Remove and replace unappealing dental treatments
Orthodontics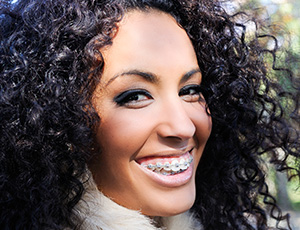 At Premier Dental Care, we enjoy sharing the positive benefits of orthodontic treatment with our patients. Not only does this type of dentistry improve the cosmetic value of your smile, but it can improve oral function, hygiene, and health as well. Our practice offers traditional braces and Invisalign here in Oak Hill.
Herndon Porcelain Veneers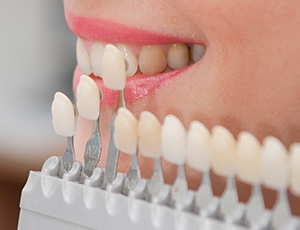 Porcelain veneers are high-quality and extremely thin dental restorations that are designed to cover the visible surfaces of your smile. This cosmetic service is an excellent way to create comprehensive smile improvements over just a few appointments. Plus, the porcelain structure of veneers is highly resistant to staining, even more so than your natural tooth enamel.
Learn More About Porcelain Veneers
Lumineers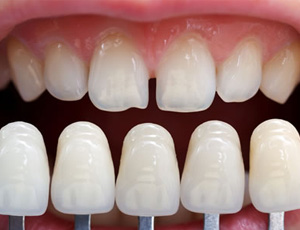 Lumineers are an alternative type of veneer that some patients may prefer over the traditional model. Porcelain veneers are highly effective at elevating your smile's aesthetic value, but they do require some of your tooth enamel to be removed to make room. Therefore, they are essentially permanent. Lumineers are even thinner – only about the width of a contact lens – and they can provide similar gorgeous effects while still remaining reversible.
Dr. Bakhtyari would be happy to review both options in greater detail with you during a cosmetic consultation. We want you to feel fully confident about your personalized smile makeover.
Metal-Free Dental Restorations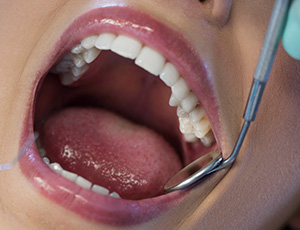 When you're in need of a custom-made restoration to correct a damaged or weakened tooth, you may be concerned about losing your smile's aesthetic value. At Premier Dental Care, Dr. Bakhtyari is happy to offer metal-free restorative materials that are beautiful matches for your natural tooth enamel. Your new crown, inlay, or onlay will function well alongside other teeth, feel comfortable within the mouth, and help patients maintain a look they feel confident about.
Direct Oak Hill Cosmetic Tooth Bonding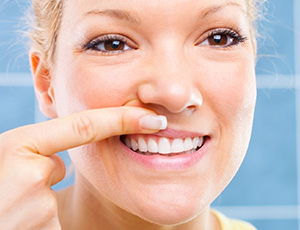 If you've recently chipped a tooth or noticed a small oral stain, direct bonding is the most convenient way to correct the flaw beautifully and quickly. In most cases, Dr. Bakhtyari will be able to complete this service in just one appointment. He will apply tooth-colored composite resin to the affected area and sculpt it into a lifelike addition. These results should last for several years, as long as you care for them with diligent oral hygiene and regular checkups here in Oak Hill.
Teeth Whitening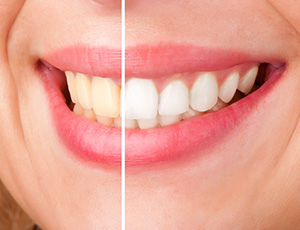 Are you unhappy with your smile's appearance because of dull enamel or noticeable stains? An Opalescence take-home teeth whitening kit from our practice can help it shine brightly again. You'll be provided with custom oral trays and powerful bleaching gel that can improve the shade by several degrees. This process should only take a few weeks of consistent use in the comfort of your home.
Learn More About Teeth Whitening
Gum Recontouring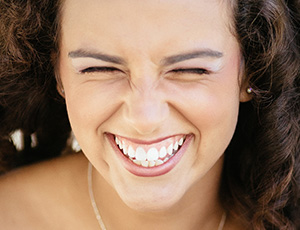 If an excessive or uneven gum line is causing your smile to not look its best, we can perform aesthetic gum recontouring to correct the issue. During this procedure, our team will precisely and comfortably sculpt the soft tissue in order to fix any symmetrical concerns and reveal more of your beautiful dental structure. We may also recommend this procedure for restorative purposes, such as if we need to remove tissue to successfully rebuild certain teeth.
Learn More About Gum Recontouring
Cosmetic Dentistry FAQs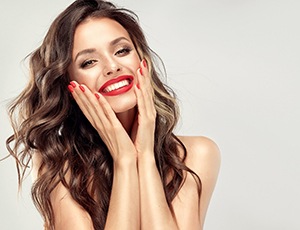 If you are considering cosmetic dentistry, it is likely you probably have a lot of questions. Fortunately, your cosmetic dentist in Herndon can help! Dr. Bakhtyari is not only trained but highly-skilled at transforming smile aesthetics and boosting confidence levels of all patients. But to ensure you are confident about your decision to pursue one or many cosmetic procedures, he has compiled a list of frequently asked questions for you to review.
Am I covered by dental insurance for cosmetic dentistry?
As nice as it would be to have these types of procedures covered, most dental insurance companies do not provide it. That is not to say there aren't some who do, but in most cases, it is unlikely. That is unless you have a restorative need that overlaps with a cosmetic solution. If you require a dental crown, it is possible to have that particular restoration covered by insurance. Either way, it is always best to consult with your insurance company or a member of our team who can assist in helping you find ways to lower your financial responsibility and still receive the cosmetic care you desire.
Does cosmetic dentistry do more than just improve aesthetics?
Yes! In fact, by choosing to fix the cosmetic imperfections of your smile, you are also improving your oral health. How? Well, when chips, cracks, or other damaging flaws occur, these make you more vulnerable to tooth decay, cavities, gum disease, and other serious problems. As a result, you can be looking at spending even more time and money trying to fix these problems long before you even begin to consider cosmetic solutions.
By choosing to have one of the many cosmetic treatments we offer to patients, you are lowering your risk and instead, giving your smile a chance to thrive without fear of additional health problems.
Can my teenager receive cosmetic treatment?
Your dentist in Herndon will be the one to ultimately decide if your teenager can receive cosmetic treatment. Since some services will not be suitable for growing and developing smiles (i.e. porcelain veneers), others may be perfectly fine, such as:
Teeth Whitening
Cosmetic Tooth Bonding
Metal-Free Dental Restorations
Orthodontics
How long does each procedure take?
Depending on the type of procedure you have, the timeframe for each may look something like the following:
Porcelain Veneers: These require at least two dental visits. The first will have Dr. Bakhtyari removing a small bit of enamel from each tooth before taking impressions. Your second visit will have him placing your customized veneers to the surface of each tooth to give you a new and improved smile.
Orthodontics: Depending on if you have traditional braces or Invisalign, your treatment can last anywhere from 12-24 months.
Lumineers: These thinner versions of porcelain veneers can be placed in just two visits to our office.
Metal-Free Dental Restorations: These often take between one or two visits. A dental filling requires only one appointment, whereas, a crown or bridge will require two appointments.
Cosmetic Tooth Bonding: Taking only one visit, your dentist can quickly cover imperfections with composite resin that is sculpted directly onto the tooth enamel.
Teeth Whitening: Within two weeks, you'll see noticeably dramatic results with a customized take-home whitening kit.
Gum Recontouring: This safe and effective procedure takes only one visit but does require some recovery time at home for proper healing.