Cosmetic Dental Bonding - Herndon, VA
Transform Your Smile in Just a Single Visit
Are you unhappy with the way your smile looks? Don't worry – you're not alone. Even the smallest imperfection can have a significant impact on your self-esteem. Luckily, there's a modern solution that can fix a tiny chip or gap between your teeth in just a single visit. Cosmetic dental bonding in Herndon is a fast and cost-effective way to improve your grin! To learn more about this service, continue reading or give our office a call today.
What Is Cosmetic Dental Bonding?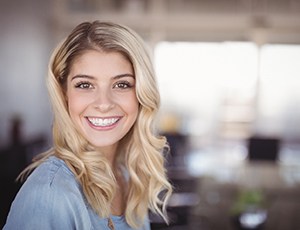 Patients with minor dental imperfections may benefit from cosmetic dental bonding. It's a relatively quick and affordable way to mask noticeable flaws. At Premier Dental Care, we'll apply a custom-shaded composite resin to the tooth and sculpt it to perfection. Once it's sculpted to the right shape and size, it's hardened into place with a special curing light. In many cases, the entire treatment can be completed in just one appointment! You can walk out that very same day with a new and improved smile.
Who Is a Good Candidate for Dental Bonding?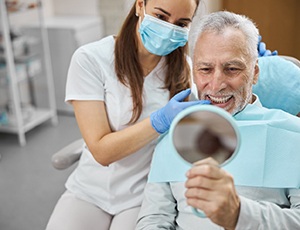 Truthfully, almost any patient with a few problem areas on their teeth is a good candidate for cosmetic dental bonding in Herndon. During your consultation, our team will thoroughly examine your smile to determine whether or not this service is right for you. If you have any of the following, you'll likely benefit from this treatment:
Chipped or cracked teeth
Small gaps between teeth
Misshapen teeth
Minor stains and discoloration
The Dental Bonding Process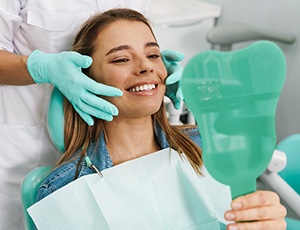 First and foremost, you'll attend a consultation to determine if cosmetic dental bonding is right for you. Our team will assess your oral health and inquire about your goals to make a final decision. Based on your discussion, a personalized treatment plan will be made.
At your first appointment, our dentist will use a shade guide to select a composite resin color that most closely matches your natural teeth. This step is necessary to ensure the final results blend seamlessly with your smile. Once we have a color, we'll prepare your tooth by cleaning it and etching the surface to roughen it.
Composite resin in the appropriate shade will be applied directly onto the enamel. We'll use our artistic eye and skillful hand to sculpt the resin to perfection, ensuring it covers the imperfection well. Then, a special UV light will be used to harden the resin into place. Once it is set, we will polish and put the finishing touches on the tooth! With proper care, you can expect your results to last years to come.
The Benefits of Dental Bonding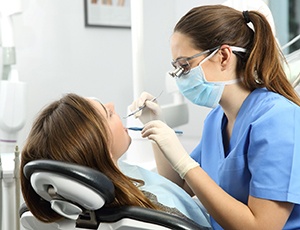 By choosing to get cosmetic dental bonding in Herndon, you can enjoy many incredible benefits. Some of those include:
Fast and simple procedure
Results in as little as one hour
Little-to-no removal of natural tooth enamel
Ability to last over a decade with proper care and maintenance