Oral Cancer – Herndon, VA
Early Cancer Detection Can Save Your Life!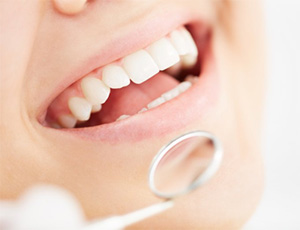 Routine appointments are crucial to catching early signs of tooth decay and gum disease, but did you know they can also help you catch the early signs of oral cancer? It's estimated that close to 53,000 Americans will be diagnosed with oral cancer every year, with just under 10,000 dying as a result.
The good news is that 84 percent of oral cancer cases can be detected early by a dental health professional. At Premier Dental Care, Dr. Bakhtyari and Dr. Prokopets stay on the lookout of the early signs to protect your overall health. Contact the office to have your next oral cancer screening performed!
What are the Symptoms and Risk Factors of Oral Cancer?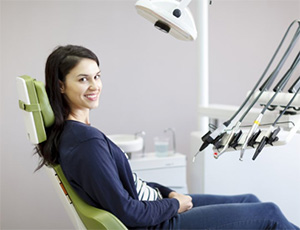 While routine checkups every six months will allow a dental professional to confirm the early signs of oral cancer, it's just as important that patients remain vigilant against the symptoms as well. During your routine checkup, our dentists stay on the lookout for any of the following signs of oral cancer:
Red or white patches in or around the mouth
Sores that do not heal on their own
Lumps or lesions in the mouth
If you have experience difficulty or pain while chewing, speaking, swallowing, or moving your tongue, it is critical that you tell our dentists. These issues in combination with the previously mentioned symptoms only further suggest that oral cancer may be present.
Furthermore, those who carry the following risk factors have greater reason to be on the lookout for the early signs. They include: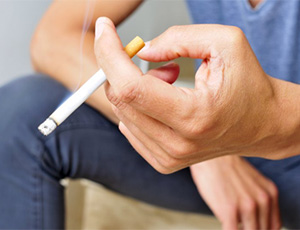 Age (those over 40 have a higher risk)
Heavy alcohol use
Smoking or tobacco use
Having HPV
Prolonged sun exposure
Unhealthy diet
Gender (men are at higher risk than women)
What Happens During an Oral Cancer Screening?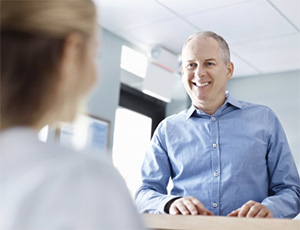 For the most part, oral cancer screenings occur during the traditional dental exam. That means it's likely that you won't even realize that the screening is happen during your routine appointment. During the examination, our dentists will perform a thorough and detailed examination of your mouth and neck for the early signs of oral cancer. In the event that we find anything, you'll be told to schedule a biopsy with a trusted physician offsite to confirm the presence of oral cancer. The sooner you get diagnosed and seek treatment, the better your chances are of your treatment being a success.
Skipping your routine appointments could prove lethal if you have undiagnosed oral cancer. Schedule an appointment with a dentist in Herndon and stay ahead of the disease!