Crown Lengthening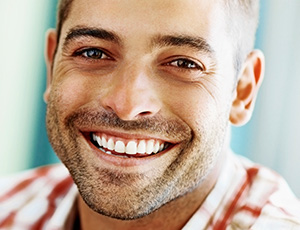 As periodontal disease, trauma, and decay can severely damage the teeth, crown lengthening is a procedure employed to improve the health of the gum tissue or to prepare the mouth for a restorative or cosmetic dental procedure.
This procedure reshapes or re-contours the bone and gum tissue in order to expose more of the natural tooth. In addition to restorative dental procedures, crown lengthening is a procedure that is often used to correct a gummy smile – where a portion of the teeth are sometimes hidden by excessive amounts of gum tissue. Crowns can be lengthened for individual teeth or the entire gum line.
The majority of patients who seek this procedure do so to restore teeth that have been negatively impacted by periodontal disease, trauma, and decay. In cases of severe trauma, where the teeth have been broken beneath the gum line, a crown lengthening procedure can be used to uncover the affected area before a restoration technique is attempted.
In the case of dental crowns, lengthening can provide space between the dental crown and the supporting jawbone to prevent the crown from damaging any surrounding gum tissue. In the end, the procedure will help to create an aesthetically pleasing smile.
If you have any questions, please make an appointment to speak to Dr. Bakhtyari or Dr. Prokopets.