Tooth Extractions – Herndon, VA
Gentle Extractions to Promote Long-Term Oral Health
No one likes the idea of getting a tooth extracted. However, tooth extractions in Herndon are sometimes necessary to enhance a patient's oral health, relieve their pain, and prevent future dental problems. At Premier Dental Care, our team handles extractions with compassion and gentleness, all with a view to getting your smile back to feeling its best as quickly as possible. If you suspect you need to have a tooth extracted, contact us today to schedule your restorative consultation.
What Is a Tooth Extraction?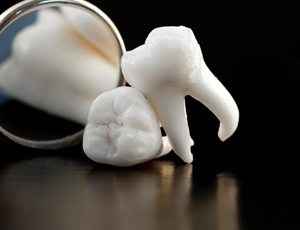 A tooth extraction isn't simply "pulling a tooth." Rather, it is a delicate dental procedure that removes teeth while having a minimal impact on the surrounding tissue. In some cases, a tooth extraction is a simple procedure that takes just a few minutes. In other cases, such as when a tooth is stuck beneath the gum line (impacted), it's necessary to create an incision in the gums in order to remove the tooth.
We try to recommend extraction as a last resort, after we have considered other treatments. If we do decide that an extraction is necessary, we may discuss tooth replacement options with you so you won't have to live with an incomplete smile.
Why Would I Need a Tooth Extraction?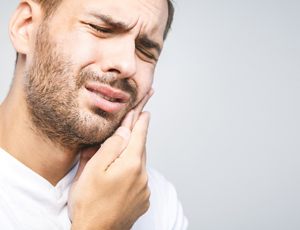 There are a number of reasons why a tooth extraction might become necessary:
The wisdom teeth are threatening the health of the teeth around them or are causing other problems.
A tooth is so badly damaged or decayed that root canal therapy or other treatments would not be able to save it.
There is overcrowding in the mouth and extractions are necessary to make room for orthodontic treatment.
A patient is going to receive dentures, so it is necessary to remove the remaining natural teeth.
Advanced gum disease has caused the gums to recede so much that they are no longer able to provide adequate support for the teeth.
What Happens During a Tooth Extraction?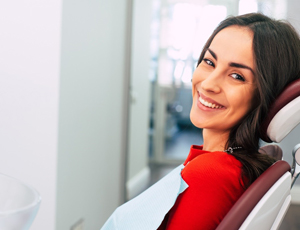 First, we make sure you're comfortable. We'll use anesthetic to numb the tooth and the area around it. We also offer oral conscious sedation, which can help you remain calm and relaxed throughout your procedure. Then, we perform the extraction by gently breaking the ligaments that attach the tooth to the surrounding bone.
After the tooth is out of your mouth, we'll place gauze at the extraction site, and we'll provide you with detailed instructions to make your recovery go as smoothly as possible. If you had a simple extraction, you should be feeling normal again within a few days. For surgical teeth extractions in Herndon (such as wisdom teeth removal), recovery generally takes a week or so.