Porcelain Fixed Bridges
When you have lost one or more natural teeth that appeared next to one another, a dental bridge could be the ideal restorative solution. This custom-made prosthetic will literally "bridge" the gap, providing a sturdy and non-removable replacement that will look just like the rest of your smile. We use dental porcelain for a durable and attractive result here at Premier Dental Care.
What are the Benefits of Dental Bridges?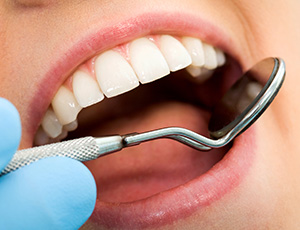 Not only do dental bridges successfully replace missing teeth, but they also correct concerns that may arise because of tooth loss. For instance, patients can expect to:
Improve their bite accuracy and strength
Improve the consistency of their speech
Prevent their remaining natural teeth from slowly drifting out of alignment
Improving their facial shape
Restore their beautiful and confident smile
There are several types of dental bridges available, including both traditional models and implant-supported prosthetics. Dr. Bakhtyari will be happy to help you explore these options and determine which one is right for your specific needs. When talking about traditional bridges, the restoration will consist of two dental crowns that are anchored over existing teeth. These crowns then attach to new, porcelain teeth that successfully replenish the gap.
In most cases, receiving your new bridge will require two appointments here in Oak Hill, VA. During the first visit, Dr. Bakhtyari will capture a detailed impression of the affected teeth and design your new bridge. Once the dental laboratory sends back the finished restoration, we will place it within your smile, make any final adjustments, and cement it in place to ensure the perfect fit.