Porcelain Onlays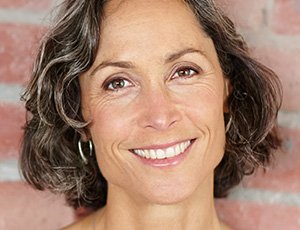 Dr. Bakhtyari typically recommends porcelain onlays if a patient's tooth requires conservative repair after experiencing a moderate amount of injury or decay. This type of restoration (which is also known as a 'partial crown') can be made of various materials, but our practice uses porcelain for a highly aesthetic result. All porcelain onlays at Premier Dental Care are also precisely customized in order to match the patient's specific needs.
Why are porcelain onlays a good substitute for traditional dental crowns? With onlays, we will need to remove far less of the tooth's natural structure to accommodate them. Onlays are also very similar to porcelain inlays, but they actually cover one or more of the tooth's chewing cusps in order to properly rebuild them.
In most cases, the creation and placement of a new, custom porcelain onlay will require multiple visits here in Oak Hill. Dr. Bakhtyari will need to capture precise impressions of the affected tooth or teeth and then send this information to the dental laboratory. After a couple of weeks, they will send back a completed onlay that will be permanently fixed within your smile. This entire process is convenient and virtually pain-free.
Porcelain onlays should last for many years and maintain a reliable level of durability. However, we urge patients to keep in mind that this type of restoration is not indelible. Replacement may become necessary at a later date. You should treat the restored teeth just like you do the rest of your smile with diligent brushing, daily flossing, and regular checkups.