How Dental Implants Work – Herndon, VA
Discover How a Permanent, Stable Smile is Achieved
With so many available solutions to replace missing teeth, if you are ready to move forward with dental implants in Herndon, the team at Premier Dental Care is happy you've made such a wonderful decision. As the superior method of tooth replacement, the process for receiving dental implants can take time, so patience is required; however, once the results are achieved and you have a fully restored smile and confidence level, you'll be ecstatic about your new appearance. Contact us today to find out more about the process or to schedule your initial consultation.
Initial Dental Implant Consultation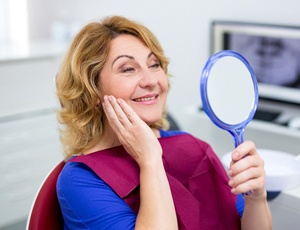 The initial stage of your dental implant process is to schedule a consultation with Dr. Bakhtyari. He will sit down and discuss your goals, overall health and medical history, and perform a thorough examination of your smile. After reviewing all the necessary information, he will determine if you are a qualified candidate for dental implants.
As long as you and your dentist in Herndon are in agreement, the next step will be to take impressions of your smile, which will be sent to a dental laboratory where technicians will work to build your custom restorations.
Dental Implant Surgery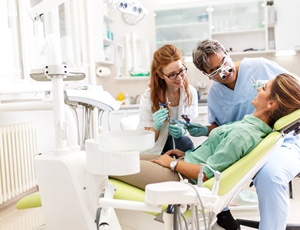 The actual surgery part of the process can vary in length, as it depends on how many implants you will be having placed. Whether you need one, multiple, or all your teeth replaced, an oral surgeon will make incisions in the appropriate areas of your gums before carefully placing and positioning each dental implant into your jawbone. This will ensure a stable foundation. Once the implants are in place, the surgical areas will be closed, and surgery will be complete.
Dental Implant Osseointegration & Abutment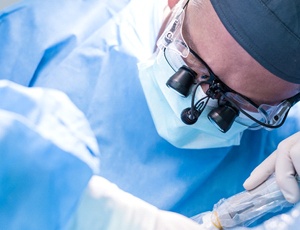 Once you are sent home after surgery, you will spend the next 3-6 months healing and allowing osseointegration to occur. This is the process of the implant(s) fusing to your bone and surrounding tissue. This must be successful in order for your implants to hold up and remain stable in the years to come. After this timeframe, you will return to our office to have abutments placed on each of the implants. These are small, metal appliances that connect the implant to the restoration.
Placement of Dental Implant Restorations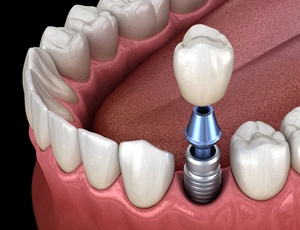 The final stage of the dental implant process is to receive your custom-made restoration(s). Lab technicians can create a dental crown, implant bridge, or implant-retained dentures, all of which can be matched to your natural tooth color, size, and shape so that it blends in beautifully with the rest of your smile. After looking it over and ensuring there are no issues with the prosthetic, Dr. Bakhtyari will place your restorations, allowing you to finally see a fully restored smile.