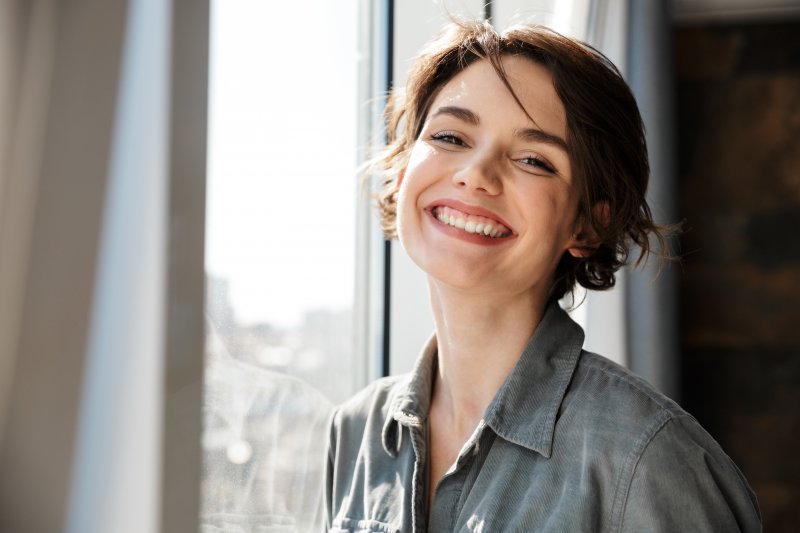 Cosmetic dental bonding is a dental treatment that is used to cover or correct a range of aesthetic smile issues. The way the treatment works is that your dentist will apply a resin to the teeth and then sculpt it into the appropriate shape. They will then use a special light to harden the resin. This also helps it stay in place. There are various issues that cosmetic dentistry can fix, so continue reading to learn what some of the most common ones are.
#1: Smile Gaps
Having small gaps between your teeth can make it hard to love your smile and may make you feel self-conscious about smiling. Cosmetic dental bonding can help. Your dentist can shape the material to close the gaps between your pearly whites and make your smile appear more uniform.
#2: Chips, Cracks, & Fractures
Years of wear and tear, using your teeth as tools, dental accidents, or eating hard foods can leave your teeth chipped, cracked, or fractured. The dental bonding material can be shaped over the teeth to make these imperfections disappear so your smile looks as good as new.
#3: Tooth Decay
Cavities are an incredibly common oral health condition that usually forms as the result of poor oral hygiene. Left untreated, they can become severe infections. It's important to have them treated as soon as possible, and that can be done with dental bonding. Once the decayed part of the tooth is removed, your dentist can use the bonding material to fill it, which will protect your smile from further harm and make it look as good as your other, untreated teeth.
#4: Discoloration
There are several things that can lead to dental discoloration, such as consuming highly pigmented foods and drinks, smoking, certain medications, and genetics. Cosmetic dental bonding is color-matched to the surrounding teeth, meaning that it's the perfect way to correct discoloration and make your smile look bright, beautiful, and uniform.
About the Practice
Are you unsatisfied with the look of your smile and wish that you could achieve a more beautiful beam? If so, the team at Premier Dental Care can help. They offer a variety of cosmetic dentistry services that can help you achieve the smile you desire, such as dental bonding. They can fix a variety of issues to give you a brag-worthy beam you're sure to love! If you are ready to learn more about cosmetic dental bonding or want to set up an appointment with Premier Dental Care, visit their website or call them at (703) 860-8860.