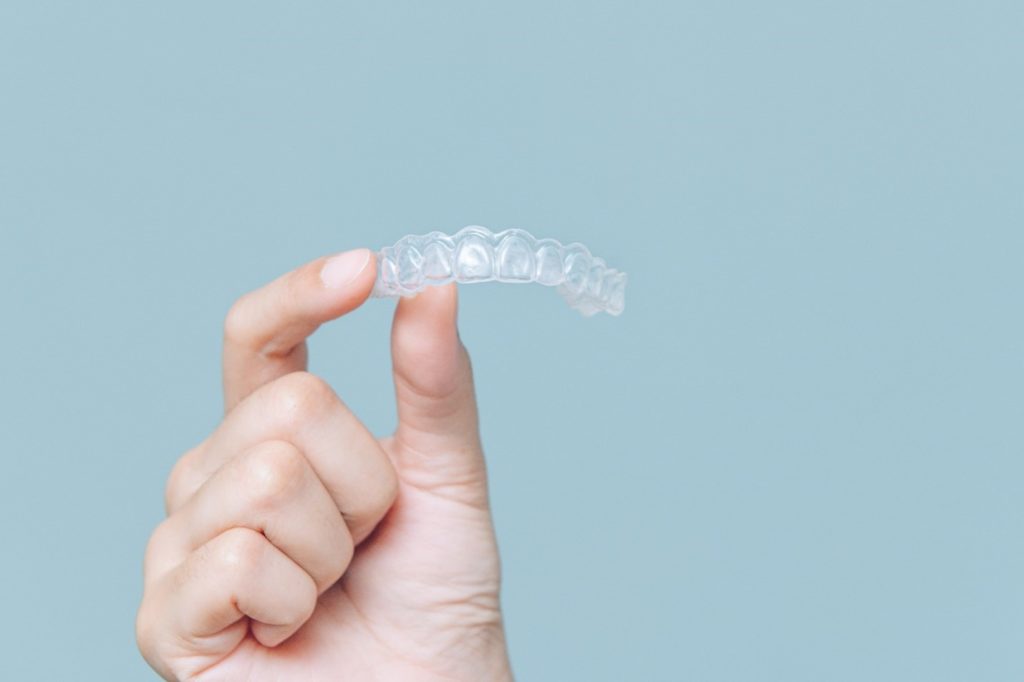 Invisalign has taken the world of modern dentistry by storm! These awesome, clear aligners can easily correct crooked and misaligned teeth in a convenient and discreet manner, which has led to many patients seeking them out. You might be interested in hopping on the Invisalign bandwagon yourself, but you're wondering if there's anything you can do to ready yourself and your teeth for the treatment. Keep reading to learn about five tips from your dentist that can help you prepare for Invisalign treatment.
1. Cut Back on Snacking
You will have to wear your aligners for 22 hours every day in order for them to do their job. Since you can't eat while you're wearing your aligners, it's best to start cutting back on your snacking habits before beginning your treatment. Instead, focus on eating three solid meals every day that include plenty of hearty fruits and vegetables, lean proteins, and healthy fats. No late-night snacking right before bedtime, either!
2. Practice Brushing After Every Meal
In addition to cutting back on the snacks and focusing on eating three meals every day, practice brushing your teeth after every meal. This is a very important part of the Invisalign process—you must keep your teeth and aligners clean to prevent bacterial growth! Brush your teeth after every meal before putting your aligners back in.
3. Stock Up on Supplies
Your dentist will provide you with your Invisalign trays and their accompanying storage cases, but there are still a few other useful items you should hunt down. Pul Tools and OrthoKeys are widely available through retailers like Amazon, and they make removing your aligners a cinch. Over-the-counter pain relievers like Tylenol can also be useful for managing any minor discomfort that you experience after receiving your aligners. You can also consider buying toothpaste designed for extra-sensitive teeth.
4. Put Together a Dental Kit
This doesn't need to be anything fancy or expensive, but at least include some of the essentials that can support you when you're on the go. Things like a toothbrush, toothpaste, mouthwash, and a tool to assist with removing your aligners will go a long way towards keeping your treatment on track.
5. Know Your Budget
Your smile is an investment; with Invisalign treatment, you're paying for an enhanced look and better functionality. That said, you should figure out the financial implications of treatment beforehand, to save yourself a headache at the end of the appointment. Many insurance plans and dental offices offer some flexibility when it comes to treatment options like Invisalign, so try to crunch the numbers beforehand so you know with certainty that you can afford your new smile.
Invisalign has helped millions of patients achieve a happier and healthier smile! Knowing how the treatment process works and what you can and can't do will ensure that your smile goals are met. Talk with your dentist if you're curious about starting Invisalign to see if it's a viable option for you.
About the Practice
Premier Dental Care proudly serves patients and families in the Herndon, VA area under the leadership of Dr. Farshad Bakhtyari and Dr. Pooyan Refahi! Both Dr. Bakhtyari and Dr. Refahi have several years of experience and expertise in many areas of dentistry, and their practice is pleased to offer many available services including Invisalign! If you have any questions about Invisalign or would like to schedule a visit, feel free to reach out online or by phone: (703) 860-8860.