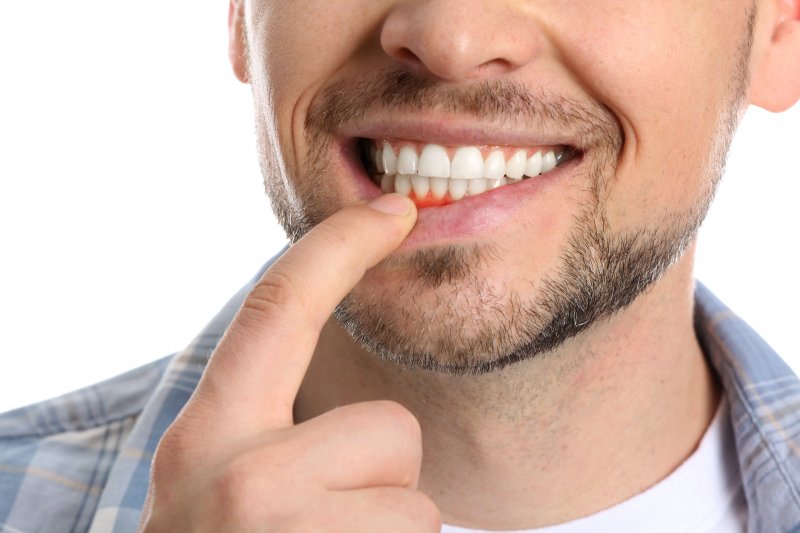 Millions of Americans are unhappy with their smiles. Luckily, there are now many ways you can transform your grin into one you can confidently show off. Whether you're looking to brighten your pearly whites or correct some chips or gaps, cosmetic dentistry can do it all. However, you'll have to put those cosmetic procedures on hold if you suffer from gum disease. Not sure why? Read on as a cosmetic dentist in Herndon explains why you should seek gum disease therapy before undergoing cosmetic dental work.
What Is Gum Disease?
Periodontal (gum) disease is an infection that can drastically impact your oral health. If left untreated for too long, it can result in the loss of teeth, bone, and even gum tissues. Gum disease is primarily caused by poor oral hygiene habits that allow plaque to build up on the teeth. When the infection is present, it's best to get it under control before moving forward with cosmetic dental treatment. Depending on your case, your dentist may recommend periodontal therapy or other procedures like scaling and root planing.
Will Gum Disease Prevent You from Having Cosmetic Work Done?
It's extremely important to completely eradicate periodontal disease before moving forward with cosmetic dental treatment. Once the infection is under control, any remaining oral health issues, like decayed teeth, broken teeth, missing teeth, can be addressed. Depending on the severity of your condition, you might need to work with your dentist for several months to treat the disease. As soon as your gums are good to go, you can start working with your cosmetic dentist to develop a treatment plan for your smile.
Why Gum Disease Should Be Treated Before Cosmetic Work
If you suffer from gum disease, ask your dentist about your options for treating it. Because certain cosmetic procedures (like porcelain veneers) make it difficult to detect cavities or disease, your smile must be free of infection before you can undergo cosmetic dental work. As mentioned earlier, you can't address problems like decayed teeth, broken teeth, and missing teeth until the infection is under control. Your teeth and gums must be in good health before you can take advantage of cosmetic dental treatment.
As you can see, gum disease can keep you from getting cosmetic dental work done. However, once you address the problem, you can start working towards obtaining the smile you've always dreamed of!
About the Practice
At Premier Dental Care, we strive to provide exceptional and high-quality dental care beyond what's anywhere else. Our team is passionate about helping restore and enhance the natural beauty of your smile. If you're interested in cosmetic dentistry, we can perform an oral examination to check for gum disease and offer treatment as needed. To schedule a consultation, visit our website or call (703) 860-8860.