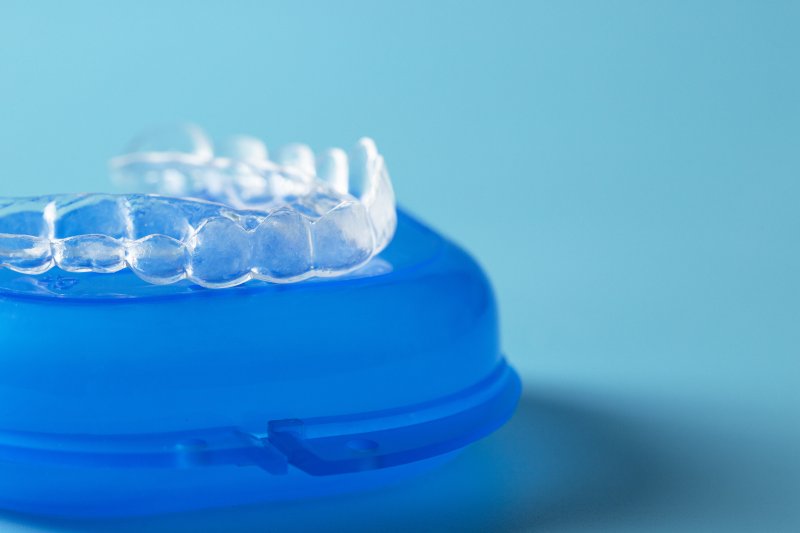 Do you currently have one or more dental crowns, a bridge, or even veneers? It's not uncommon for adults to have custom restorations, but if you're considering Invisalign in Herndon to straighten crooked or gapped teeth, you may wonder if clear aligners are a possible solution. Read on to find out if your hope of achieving a more aesthetically pleasing smile without traditional metal is attainable, and if so, what you and your dentist will need to do to ensure success.
Is It Possible to See Results With Invisalign While Wearing Restorations?
If you're wanting a short answer, yes, you can wear Invisalign aligners even if you have custom restorations. However, you and your dentist will need to work together to carefully plan your treatment. First, your dentist will need to determine if you're qualified to receive clear aligners. If your case is too severe (i.e., serious overbite), the only solution may be fixed braces, and these can potentially damage your restorations. However, because Invisalign is clear and removable, it poses no direct threat to your crown, bridge, or veneer.
One important thing to remember is if you have a crown, it will need to be sealed to your tooth in such a way that any movement will not cause it to come loose. The same is true with veneers. Should you need attachments to keep your aligners snug against your teeth, this is where it could become a problem, as attaching it to your veneer might limit your bite.
What Makes Someone Eligible for Invisalign Treatment?
Although it is ideal to have healthy teeth with no restorations, this isn't always the case. When meeting with your cosmetic dentist in Herndon to discuss your eligibility for Invisalign, you can expect that they will consider the following:
The health of your teeth
The severity of your case
Your commitment to the process
If you have customized restorations, it doesn't discount you from receiving treatment. It just simply means that your time spent wearing Invisalign might take a bit longer depending on the state of your crown, bridge, or veneers. Also, if your orthodontic problem is minor, Invisalign is likely to be your best choice.
If these two factors receive the green light, you must commit to the process. Invisalign requires much responsibility, and if you have restorations of any kind, you need to maintain regular checkups and cleanings to ensure they are properly sealed and moving as they should for better alignment.
When comparing your orthodontic options, Invisalign is considered one of the best to use when living with restorations. Talk to your dentist about what you can do to get started and what precautions must be taken to ensure the results you desire.
About the Author
Dr. Farshad Bakhtyari earned a Bachelor of Science degree in Human Physiology from Boston University before continuing his academic pursuits by earning a DMD degree and graduating Magna Cum Laude from the same university in 2002. He and the team at Premier Dental Care Family & Cosmetic Dentistry know how to take a patient's smile and turn it into something beautiful. Whether you have crooked or crowded teeth, spaces between teeth, or a bite alignment issue, he can offer safe and effective orthodontic treatment and have you seeing the smile of your dreams in no time at all. To learn more about Invisalign and its many benefits, contact us at (703) 860-8860.