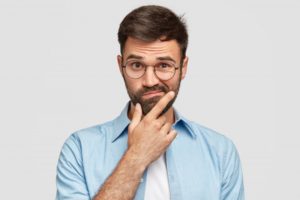 Do you have a few chips, gaps, stains, or other imperfections in your smile? Fortunately, it's never been easier to treat dental flaws and achieve a beautiful set of pearly whites! Two of the most comprehensive solutions for redesigning the appearance of one or more teeth are dental bonding and veneers in Herndon. So which one is best for you? Read on to learn about what you should consider when choosing how to get the smile of your dreams!
How Veneers & Dental Bonding Differ
First, it's important to understand the differences between these two popular services. While they're both versatile treatments that can largely address the same issues, they do so in very different ways.
Veneers are ultra-thin shells of dental porcelain that are custom-made to fit perfectly over the front-facing surface of a tooth. They mask imperfections and redesign the size, shape, and color of any tooth they're adhered to.
Dental bonding is a treatment that utilizes tooth-colored composite resin that has been matched to the color of the patient's enamel. The resin is then carefully sculpted over the flaw and polished until it looks like a natural part of the tooth.
Key Differences To Consider
If you'd like to improve your pearly whites with dental bonding or veneers, it's important to consider their key differences before making a decision. A few of the most important factors to keep in mind include:
Severity of concerns: Even though both treatments address similar issues, veneers are typically a better option for addressing larger or more pronounced flaws than dental bonding.
Treatment length: Veneers may take several weeks to create, whereas dental bonding can be completed in a single quick and easy appointment.
Preparation: In order to make room for veneers, a thin layer of enamel needs to be removed from the selected teeth. Enamel does not grow back. Alternatively, dental bonding requires little to no prep to place.
Price: Veneers are one of the more expensive cosmetic dental treatments available, while dental bonding is well-known for its affordability.
Longevity of results: Dental bonding will inevitably need to be redone every few years to keep your smile looking its best. On the other hand, veneers can easily last 15 years or more with the proper care!
Perhaps the most important thing you can do when choosing between these two popular cosmetic treatments is see your dentist for a consultation. They'll be able to give you a personalized recommendation for which option would be best suited to your unique case, so schedule a consultation with them today.
About the Practice
At Premier Dental Care, we've been providing gentle, personalized, and high-quality dental care to the smiles of Herndon and the surrounding communities since 2008. Our talented team of experienced dentists uses state-of-the-art dental technology and regularly completes continuing education to provide the best dental treatments possible. We're proud to offer a wide range of cosmetic services, including dental bonding and veneers, and we would be more than happy to help you achieve the smile of your dreams. To discover which treatment is best for you, don't hesitate to reach us online or at (703) 860-8860.