"I don't need to floss anymore? Really Dr. B?" says my patient to me today…
Whether you may be thrilled by this news or a bit gutted and betrayed by the lack of scientific evidence for flossing we don't recommend our patients ditch the floss just yet. As your dentist and trusted oral health advisor I think it's important to address this subject in more detail.
On Tuesday, a new report by the Associated Press, claimed that the medical benefits of dental flossing are unproven.The federal government admitted there was no solid research supporting the effectiveness of flossing. The latest dietary guidelines for Americans, issued by the Department of Agriculture and Health and Human Services, quietly dropped any mention of this without notice.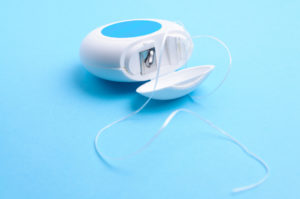 I've been practicing dentistry since 2002 and I can tell you first hand that I have physically seen the results of flossing with my own eyes. It's important to note that a lack of good research doesn't necessarily prove something is ineffective ― just that perhaps it hasn't been a priority for quality research or research funding.
My position continues to be in line with the ADA. On August 2nd, the ADA released a statement statement about interdental cleaners. According to the American Dental Association (ADA), "interdental cleaners such as floss are an essential part of taking care of your teeth and gums. Cleaning between teeth removes plaque that can lead to cavities or gum disease from the areas where a toothbrush can't reach. Interdental cleaning is proven to help remove debris between teeth that can contribute to plaque buildup."
Here are 4 reasons why you should keep flossing:
It helps clean the deep recesses between your teeth and down under the gum line
It helps disrupt plaque from building up and damaging the teeth, gums and bone structure
It helps remove food and bacteria from in between your teeth
It's a low-risk and low cost preventative measure that can help you have a healthier mouth
How To Floss:
You should only need 12-16 inches of dental floss to effectively floss all of your teeth
Wrap the ends of the floss around a finger on each hand, leaving about 2-4 inches between each finger
Gently guide the floss between teeth using a sawing motion
Curve the floss around the base of each tooth (beneath the gum line), and gently move the floss up and down. If you have difficulty handling the floss, or if you are flossing your child's teeth for them, floss holders are often recommended
Note: After flossing, it is important to rinse your mouth with water
Maintaining good oral health is not just a result of a single factor, rather it is the result of a combination of factors that include regular brushing, flossing, and visiting your dentist for regular dental check-ups. If you have any questions about flossing don't hesitate to contact us!