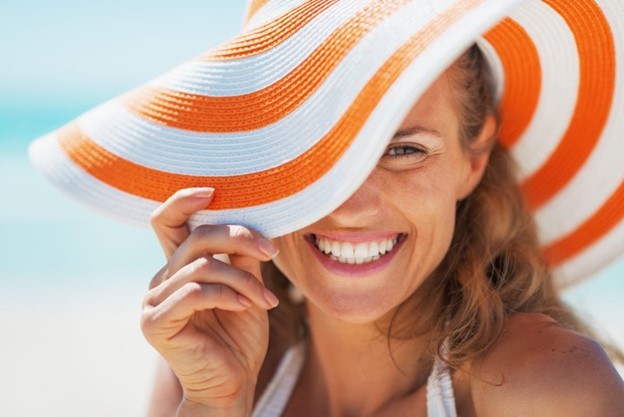 What's on your to-do list this summer? Are you gearing up for a family vacation across the country? Or maybe you're planning to kick back and relax by the poolside? No matter what your plans are, something else that you should consider doing is visiting your dentist for cosmetic treatment! There are plenty of affordable and available options that can give you a dazzling bright smile just in time for all your summer fun! Keep reading to learn more about three of these treatments.
Teeth Whitening
If you're tired of looking in the bathroom mirror each morning and being met with a stained and yellow smile, your situation isn't hopeless! Thanks to teeth whitening, patients with discolored teeth can easily obtain a brighter and whiter smile. Your dentist has access to special tools and whitening agents that are more effective than anything you can buy at the store. Using this equipment, they can safely polish your teeth in a matter of minutes, quickly removing any visible surface stains.
Your dentist can also send you home with a whitening kit, although this will take a little longer than in-office whitening. However, both methods are viable and produce incredible results that are fully visible within 1 – 2 weeks and can last for up to 3 years with proper care.
Direct Bonding
If you have a tooth with minor imperfections, like small chips or cracks, direct bonding might be an appropriate solution. Your dentist can apply a small amount of a special composite resin to your affected tooth. They will then mold and shape it to mask any noticeable flaws before hardening it with a curing light. The hardened resin will look and feel just like your natural tooth! This is a very convenient and conservative solution that can last for up to 10 or so years with good oral care.
Porcelain Veneers
If your smile seems like it needs a bit of work, you might want to look into porcelain veneers. That said, they are an incredible solution with many applications! They can address multiple compromised teeth if necessary, treating issues such as fractures, gaps between teeth, crooked teeth, discoloration and more.
Your dentist will bond thin sheets of porcelain to the outer surfaces of your teeth, giving them a straighter and whiter appearance and masking any obvious aesthetic flaws. This can lead to a beautiful, Hollywood-caliber smile that lasts for 10 – 20 years, assuming you take care of it!
All these options offer both flexibility and longevity, in addition to providing impressive results! Talk with your dentist if you want to ensure that your smile looks beautiful all summer long.
About the Practice
Premier Dental Care serves patients and families in the Herndon area under the leadership of Dr. Farshad Bakhtyari and his team! Dr. Bakhtyari received his dental doctorate from Boston University and his practice is proud to offer a wide range of available services, including cosmetic treatment options. If you have any questions for Dr. Bakhtyari or would like to schedule a visit, feel free to reach out online or by phone: (703) 860-8860.