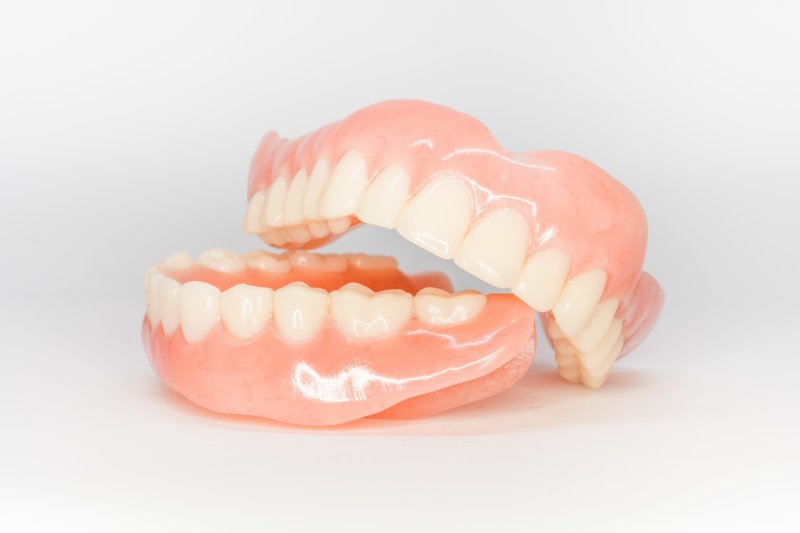 The dentures people wear today look vastly different than those originally worn by America's first president, George Washington. Fortunately, advancements in dentistry, technology, and materials make it possible for today's prosthetics to appear more realistic as well as give patients greater functionality than before. If you are one of the many individuals who want to replace your missing teeth with a safe and effective solution, read on to discover more about the evolution of dentures in Herndon and why they're an excellent choice for tooth replacement.
Where Dentures Started
Long before George Washington's so-called "wooden" teeth, dentures first appeared around 700 BC. Constructed using animal teeth and gold wires, this replacement method didn't likely hold up well against the daily pressure a person placed on them while eating. However, by the time the Ancient Mayans discovered the need for dentures, they began using seashells and/or carved bone, which fused quite well with their natural jawbone.
Fast forward to the 16th century, dentures were no longer made from shells, wire, or animal teeth but instead, they were created using wood. But if you think our first president's teeth were made of wood, this is a myth. By the time he arose as the leader of the United States, George Washington was actually wearing dentures made of elephant and hippopotamus ivory. Unfortunately, the extreme discomfort was very real, causing him to take a substance containing morphine to minimize the pain.
Where They Are Today
Fortunately, the dentures once used by early civilizations and past presidents no longer prove viable or effective. As modern dentistry has evolved, so has the technology used to create these unique restorations as well as the materials from which they are made.
Most dentures today are made from acrylic resin and are far more durable and functional. Your dentist in Herndon can customize its shade, which will enable your restoration to closely resemble your natural gum color and allow it to blend in seamlessly when placed. Not to mention, the process of ensuring a proper fit is far more in-depth, requiring you to visit your dentist's office to have impressions taken of your gums and ensuring the specifications regarding shape, the shade of resin and teeth, and style all match with your facial features.
Why Dentures Are Popular Today
If dentists continued to shell, animal teeth, and wires to create dentures, you'd be unlikely to see anyone wearing them. However, now that they're a far more trusted option for tooth replacement, dentures can make it possible for you to feel confident in your appearance and ability to perform normal, daily tasks like eating and speaking.
While some patients prefer a more permanent solution like dental implants, dentures prove to be a more affordable option. Not to mention they are far more comfortable than originally thought, especially since dentists can alter and adjust them over time.
Don't let your missing teeth continue to wreak havoc on your appearance and confidence. Reach out to a member of your dental team to inquire how dentures may be the right solution for you.
About the Practice
At Premier Dental Care Family & Cosmetic Dentistry, Dr. Farshad Bakhtyari and his team are dedicated to restoring and enhancing your natural smile. However, when your regular teeth are no longer viable, state-of-the-art technologies and high-quality materials can be used to create realistic and fully functional dentures. If you are interested in replacing your missing teeth with an effective and reliable restorative option, contact us at (703) 860-8860.