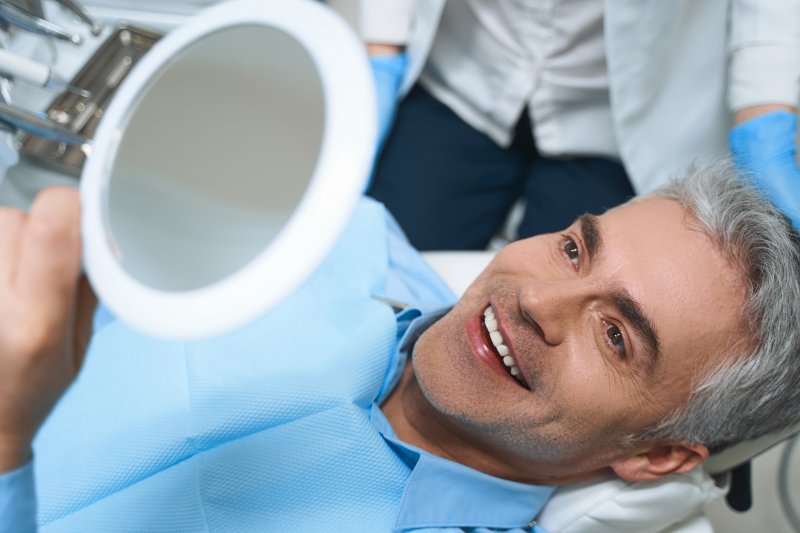 Are you embarrassed by your smile? Has facial trauma, extensive decay, and even a few missing teeth caused you to miss out on family gatherings and time with friends? If so, it's time to consider how full mouth reconstruction in Herndon can benefit you and your smile. But what does this entail? Fortunately, each treatment plan is different and can be customized based on your individual needs. To find out what services can be combined to give you a more aesthetically pleasing and confident appearance, read on.
What Services Can Be Included in Full Mouth Reconstruction?
Depending on the types of issues you want to address, your dentist in Herndon can create a personalized treatment plan that can replace missing teeth, restore broken or fractured pearly whites, and even reshape your gum line. Because full mouth reconstruction typically involves combining restorative and cosmetic services, there is a wide array of options you and your dentist can choose from. Some of these include:
Orthodontics
Lumineers
Porcelain Veneers
Metal-Free Dental Restorations
Gum Recontouring
Teeth Whitening
Cosmetic Tooth Bonding
Dental Implants
Dentures (Full or Partial)
Dental Crowns and Fixed Bridges
Inlays and Onlays
Tooth-Colored Fillings
Root Canal Therapy
Tooth Extractions
Who is a Qualified Candidate?
If you arrive at your dentist's office inquiring about full mouth reconstruction, your dental team will likely want to take digital X-Rays to better understand what is not just happening above the gum line but also see what is occurring beneath it. Typically, this type of extensive and complex method of treatment requires spending ample time performing a multitude of services to address different aspects of your damaged smile.
Many patients who undergo full mouth reconstruction often feel as if it is their last hope. If your teeth are broken, chipped, stained, decayed, or even missing, it is possible that a personalized treatment plan can be created for you. But before you can begin the process, your dentist will want to go over your medical history and discuss ways in which you will need to take care of your smile once it is fully repaired.
Tips for Maintaining Your New Smile
Once you have achieved the smile of your dreams, you will need to follow some simple tips to make your investment worth your while, such as:
Taking any prescribed medications or antibiotics as instructed (This will help to minimize the potential for infection and discomfort)
Maintaining a regular oral hygiene routine of brushing, flossing, and rinsing to eliminate harmful bacteria and food particles that can cause tooth decay and gum disease
Keeping your six-month dental appointments with your dentist in Herndon (Depending on the state of your oral health, you may be advised to come in more often)
If your smile has suffered enough, consider the possibilities and prepare to enjoy a better quality of life by talking to your dentist about full mouth reconstruction.
About the Practice
Whether you need a simple cosmetic fix or restorative treatment that addresses your weakened and damaged teeth, the team at Premier Dental Care Family & Cosmetic Dentistry can help. Led by Dr. Farshad Bakhtyari, he can perform a wide array of services to give you a new and improved smile that looks and feel better than before. With full-mouth reconstruction, he and his team can help you regain the confidence you've been lacking and allow you to embrace a better quality of life. To find out what services are included in this extensive and complex method of care, contact us at (703) 860-8860.