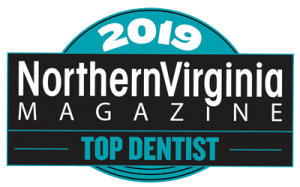 If you're busy searching for a general dentist in Herndon to take care of you and your family's dental needs, may we suggest you choose the 2019 Top Dentist Winner, Dr. Farshad Bakhtyari? Recognized by Northern Virginia Magazine for his dedication and passion for dentistry, he is proud to serve the residents of Herndon and its surrounding communities. Take some time to learn more about Dr. Bakhtyari and what makes his office so unique.
Who is Dr. Farshad Bakhtyari?
Raised in Boston, Massachusetts, Dr. Bakhtyari is one of four children. Attending Boston University, he earned his Bachelor of Science degree in Human Physiology. After completing his undergraduate studies, he went on to attend the same university to achieve his DMD degree, graduating Magna Cum Laude in 2002.
Dr. Bakhtyari completed a one-year advanced residency at Boston University, spending much of his time focusing on fixed prosthodontics and endodontic therapy. Completing an Advanced Education in General Dentistry (AEGD) residency, he is equipped to provide comprehensive services to patients of all ages, children to seniors.
What Makes His Office Different?
It should come as no surprise that Dr. Bakhtyari won the Top Dentist Award by Northern Virginia Magazine. After all, apart from his educational and professional background, Dr. Bakhtyari offers his patients a high-quality, unique, and comfortable experience when they arrive for their appointment. Using a personalized approach, he and his team ensure each patient's individual needs are met no matter what type of treatment is required.
As skilled clinicians and highly-trained dental professionals, the experts at Premier Dental Care regularly attend lectures, conventions, and meetings to learn about the latest advancements in the field and better understand the new technologies emerging that will provide better quality dental care.
What Services Are Offered?
Offering comprehensive services, Dr. Bakhtyari is a cosmetic dentist in Herndon who is proud to provide patients with the following solutions:
Preventive Dentistry (i.e. checkups and cleanings, dental sealants, emergency dentistry, oral cancer screenings, etc.)
Restorative Dentistry (i.e. dental implants, porcelain crowns and bridges, dentures and partials, tooth-colored fillings, etc.)
Cosmetic Dentistry (i.e. porcelain veneers, Lumineers, direct bonding, Invisalign, gum recontouring, teeth whitening, etc.)
Periodontal Therapy
Advanced Services (i.e. sedation dentistry, digital x-rays, intraoral cameras, digital impression system)
If you're tired of searching and are ready to let a true professional take care of your oral health, let Dr. Bakhtyari be the dentist you can trust.
About the Author
Dr. Farshad Bakhtyari earned a Bachelor of Science degree in Human Physiology from Boston University before continuing his academic pursuits by earning a DMD degree and graduating Magna Cum Laude from the same university in 2002. He and the team at Premier Dental Care Family & Cosmetic Dentistry know how to take a patient's smile and turn it into something beautiful. To learn more about our cosmetic services, contact us at (703) 860-8860.