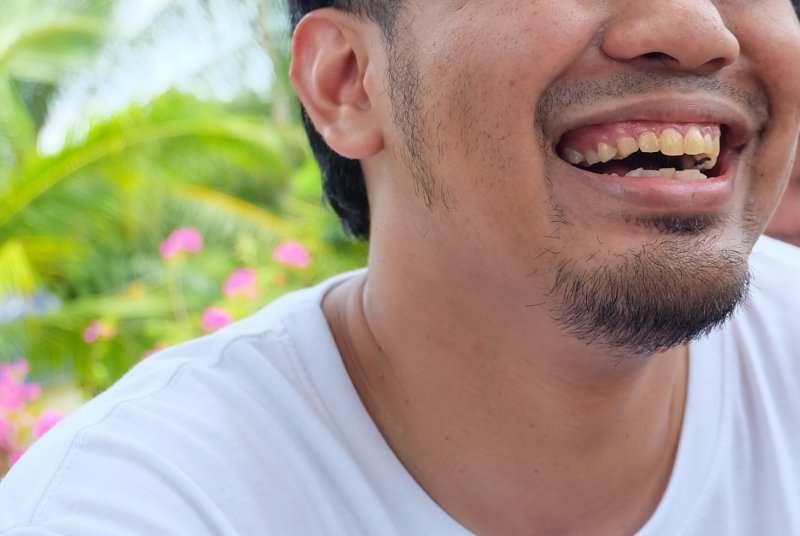 Tired of looking in the mirror each day only to be met with stained, discolored teeth? You're not alone. Many people are unhappy with their smiles, but most do not realize there are different types of tooth stains in Herndon. Fortunately, yellow and dull teeth do not have to be the reality anymore. With the help of a qualified dentist, you can say goodbye to the days of hiding behind your hands and instead, embrace a healthier, more vibrant smile. Read on to discover the available treatment options your dentist can use to brighten and whiten your teeth.
The Different Types of Tooth Stains
It may not seem possible, but not all tooth stains are the same. To you, it may just appear that your teeth look dull or even gray or yellow, but to your dentist, the type of stain can determine how best to treat your problem. The three most prevalent types include:
Intrinsic Stains: If your stains appear on the inside, you have what is known as intrinsic stains. These occur because of frequent use of certain medications, excessive fluoride use, genetics, tooth decay, or severe facial trauma.
Extrinsic Stains: If your tooth stains are on the surface, they're extrinsic. These most commonly occur because of the consumption of dark-colored beverages (i.e., soda, coffee, red wine, tea, etc.) as well as tobacco use.
Age: As you grow older, your tooth enamel can become thinner as a result of eating, talking, and chewing. The enamel will wear down, causing the dentin layer to become more exposed, which can lead to underlying stains becoming more visible.
Available Treatment Options Your Dentist Might Recommend
When meeting with your cosmetic dentist in Herndon to discuss possible treatment options for your stained teeth, they will likely recommend one of several options. You might assume that teeth whitening is the only viable way to achieve your desired results, but there are actually others that are equally as beneficial.
Potential treatments may include:
Veneers – These thin, customized sheath coverings fit over the surface of your teeth and provide a clean, uniform appearance. They're designed to hide imperfections like stains and discoloration and are less likely to stain over time as opposed to traditional tooth enamel. They can last 10 years or more with regular care and can be applied in just 1-2 visits.
Lumineers – Similar to veneers, these are not permanent and can be reversed over time. Thinner than their counterpart, they are effective at hiding flaws and improving the overall look of your smile.
Cosmetic Tooth Bonding – Less invasive and more affordable than veneers in cosmetic tooth bonding. If your stains are minimal, this can be a great solution for hiding these dark areas and enhancing the overall aesthetics of your smile. The composite resin is sculpted directly onto your tooth enamel in just one visit.
Teeth Whitening – If you want to eliminate your stains and discoloration and avoid additional restorations, teeth whitening is the way to go. Your dentist can provide at-home whitening trays to help you blast away stains and improve the shade of your teeth in two weeks.
Don't be deterred by your tooth stains. Instead, find a solution that has you saying goodbye to the imperfections keeping you down and allows you to embrace a more beautiful and healthy-looking smile.
About the Author
Dr. Farshad Bakhtyari earned a Bachelor of Science degree in Human Physiology from Boston University before continuing his academic pursuits by earning a DMD degree and graduating Magna Cum Laude from the same university in 2002. Committed to not only improving the health of his patient's smiles but their appearance as well, he offers a wide range of cosmetic dentistry services. To learn more about our available treatments designed to rid your smile of stains and discoloration, contact us at (703) 860-8860.