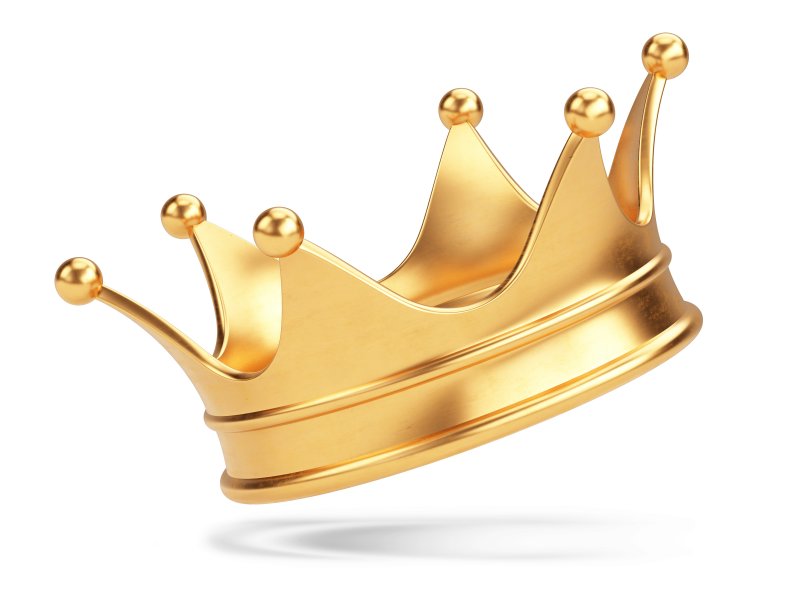 Many dentists consider themselves to be artists as well as medical professionals. The human mouth is a complex system full of unique and intricate teeth that work together for optimal chewing performance, and restoring a tooth to its original shape after damage requires no small amount of math and finesse. If you've ever received a dental crown, you may wonder how your dentist got its color to blend in so perfectly with the rest of your smile. Here's a brief explanation of how a dentist color-matches crowns to a patient's existing teeth.
What Color Are Natural Teeth?
Within the dental industry, teeth are referred to as having a shade rather than just a color. A shade includes properties like hue, chroma, and value. Hue refers to the color of the tooth, which includes yellow, red, and gray. Chroma refers to the intensity or saturation of the hue, while value describes how light or dark the shade is.
What Is a Shade Guide?
A shade guide is the most common tool a dentist might use to color-match a dental restoration to the natural smile. It is a plastic or metal card with many porcelain teeth arranged in a particular order across it. Your dentist will hold the shade guide next to your teeth and compare your smile's natural shade with the shades of the porcelain ones.
How Is the Color Determined?
Your dentist will probably start with figuring out the value of your teeth before determining their hue and chroma. However, a shade guide on its own may not be enough to determine the proper color for your restoration. Your dentist may position you by a window so they can do the comparison under natural light, or they may use fluorescent lights that can provide a similar effect. Common incandescent lights can be very yellow, which can make it hard to make an accurate color match.
Your dentist may also ask you to remove any bright makeup or may drape a gray bib over your clothes to reduce color contrast. This provides your dentist's eye with a neutral environment in which to judge colors. Since different sets of eyes perceive colors differently, your dentist may then ask a colleague for a second opinion. They may also use a spectrometer, an electronic device designed to interpret the color of teeth.
Finally, your dentist will document the chosen shade, usually alongside drawings and digital photos of your natural teeth and the one that is to receive a dental crown. This information will be sent to a laboratory that will manufacture the restoration. While it is nearly impossible to make an absolutely perfect match, you can at least expect an excellent match that only has nearly imperceptible differences.
About the Author
Dr. Farshad Bakhtyari graduated magna cum laude with his DMD from Boston University in 2002 before completing a one-year advanced residency with an emphasis on restorations such as dental crowns. His Advanced Education in General Dentistry residency provided him with the training he needs to provide patients of all ages with comprehensive and exceptional dental care. His office in Herndon, VA offers general, emergency, cosmetic, and restorative dentistry such as dental crowns. For more information on how dental crowns are placed, contact the office online or dial (703) 860-8860.