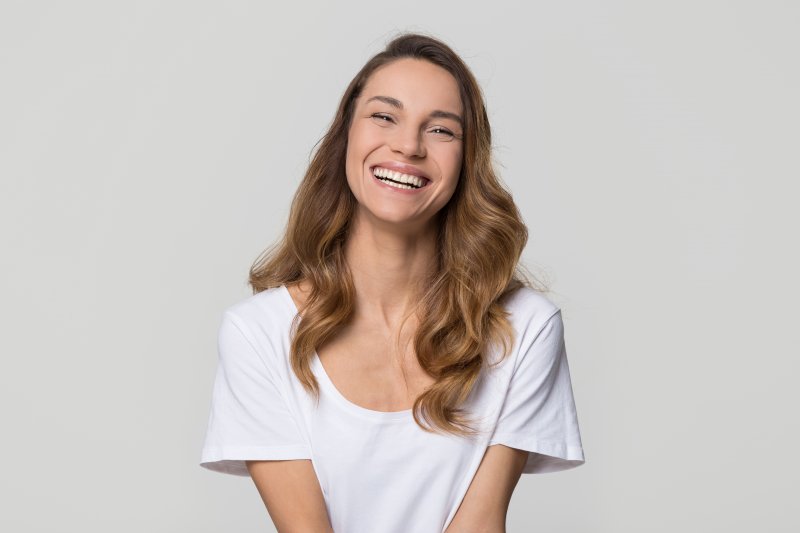 Are you self-conscious about your smile? If you often hide your teeth for photos or when in public, then you might consider getting cosmetic dental treatment! With these options, you can be sure to enjoy the pearly whites you always dreamed of. But how long do the results actually last? Keep reading to learn from your cosmetic dentist in Herndon the lifespan of a few treatments and how to maintain your new smile.
Teeth Whitening
This is one of the more popular cosmetic services designed to enhance the color of your teeth. Your dentist may provide you with an in-office bleaching treatment or create a custom-made whitening kit to use in the comfort of your home. While you may find OTC products to get on your own, your dentist will always offer the safer, medical-grade solutions for the best results. With proper care, teeth whitening can last between six months to three years!
Direct Bonding
Not only can direct bonding brighten your pearly whites, but they can also cover up minor imperfections, including decayed, chipped, or misshaped teeth. Depending on your level of maintenance, you can expect to experience the results for eight to 15 years.
Porcelain Veneers
From improving the color of your teeth to creating a perfectly straight smile, veneers are the ultimate method of completely enhancing your smile! Additionally, these porcelain shells are non-porous, meaning they won't stain like natural teeth. However, they'll still need to be cleaned like normal, which can allow them to last up to 15 years.
How to Maintain Your Bright Smile
While cosmetic dental treatments can last several years, it mostly depends on how you maintain your new smile. Several ways to ensure your teeth, gums, and mouth stay healthy involve:
Brushing twice a day
Flossing once a day
Reducing sugary and acidic foods
Avoiding tobacco products
Visiting your dentist twice a year
By keeping a good dental hygiene routine, with regular dental checkups and cleanings, you can enjoy your new and improved pearly whites for years to come! Speak with your dentist if you'd like to explore your options, and they'll be more than happy to discuss them with you.
About the Author
Dr. Farshad Bakhtyari earned his dental doctorate from the Boston University. He provides high-quality, comprehensive, and passionate dental care for patients of all ages. He also utilizes the latest technologies and techniques to make you as comfortable as possible. He offers a large collection of treatments including teeth whitening, dental bonding, and veneers to enhance your smile. If you want to know more about cosmetic dentistry, visit his website or call 703-860-8860.