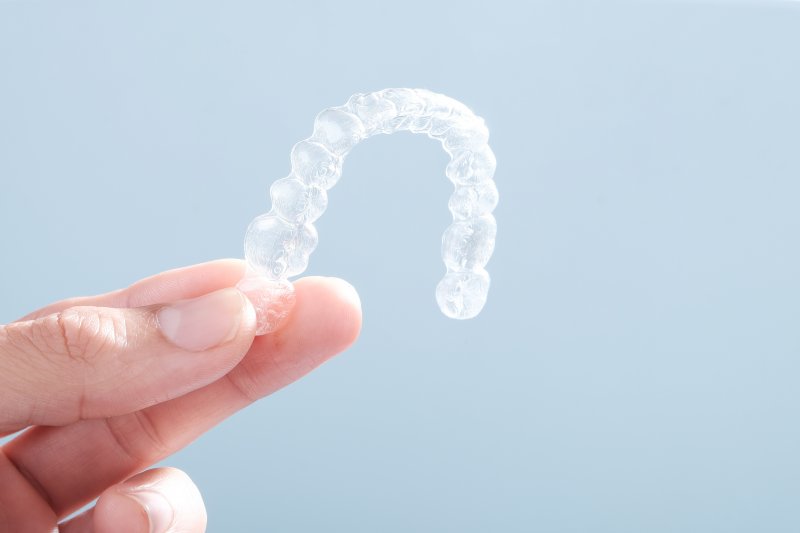 The idea of wearing Invisalign to straighten your smile is exciting, especially if you thought traditional braces would be the only way to improve your bite. This discreet and flexible solution may give you more freedom to enjoy the foods you love and avoid many of the common discomforts caused by metal brackets and wires, but the truth is that Invisalign discomfort in Herndon is possible. So, what can you do? A local dentist shares a few helpful tips that will get you through the minor pain and have you enjoying smoother, faster orthodontic treatment.
Don't Be Afraid to Take Over-the-Counter Medication
Even if you don't like taking over-the-counter pain relievers, you may want to reconsider when wearing Invisalign. Although these clear aligners are far less uncomfortable than more traditional orthodontic solutions, you may want to take something that will help you manage any discomfort you might experience. You won't be required to take a heavy dosage. Instead, just be sure to take it as instructed and be mindful if you are allergic to any particular medications or ingredients.
Swap Your New Trays Before Going to Bed
Although switching to new aligners means you are one step closer to the smile of your dreams, it also means you will likely experience some discomfort every few weeks. The best way to keep your mouth from enduring additional discomfort is to swap out your current set for the next one in the series before you go to bed. Because you'll be sleeping, you can hopefully avoid the more uncomfortable hours spent wearing a new aligner.
Choose Cold Foods and Beverages to Minimize Pain
Who doesn't enjoy ice cream or a cold popsicle? Even if you are using an ice pack, eating or drinking foods and beverages that are cold can help numb the pain temporarily, allowing you to find relief and enjoy a yummy treat, even if it is for a short time. Just remember to take out your aligners before eating and don't forget to reinsert them after you've rinsed your mouth and/or brushed your teeth.
Use a Cold Compress
Whether you're receiving your aligners for the first time or making a switch to a new set in the series, discomfort is normal but can be easily mitigated with the help of a cold compress. Applying an ice pack to your face or gums is a great way to reduce swelling and minimize discomfort.
Don't let the minor discomfort you experience with Invisalign keep you from seeking orthodontic treatment. Talk to your cosmetic dentist in Herndon about ways to alleviate the pain and prepare to enjoy a straighter smile in less time!
About the Author
Dr. Farshad Bakhtyari earned a Bachelor of Science degree in Human Physiology from Boston University before continuing his academic pursuits by earning a DMD degree and graduating Magna Cum Laude from the same university in 2002. He and the team at Premier Dental Care Family & Cosmetic Dentistry know how to take a patient's smile and turn it into something beautiful. Whether you have crooked or crowded teeth, spaces between teeth, or a bite alignment issue, he can offer safe and effective orthodontic treatment and have you seeing the smile of your dreams in no time at all. To learn more about Invisalign and its many benefits, contact us at (703) 860-8860.