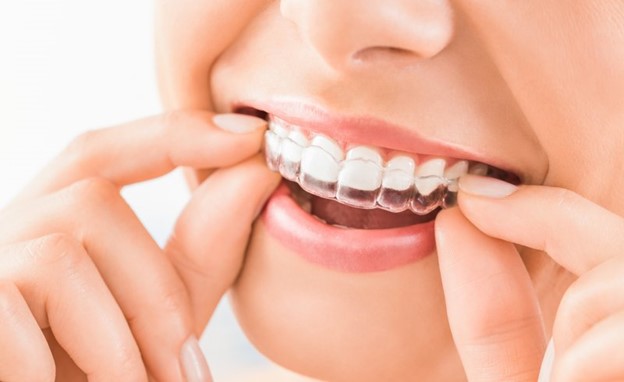 When it comes to correcting a compromised smile, Invisalign has become one of the most popular and effective solutions available. These awesome, transparent aligners can truly transform a smile—but only if you're diligent about wearing them for 22 hours every day! For some people, this can prove to be quite challenging; here are some tips to ensure that you give your Invisalign trays the opportunity to do their job.
Why Does The 22-Hour Rule Matter?
If there is a cardinal rule for Invisalign, it's this: your trays must be worn 20 – 22 hours a day for them to be effective. The trays slowly and gradually shift your teeth into place, so if you aren't wearing them, they obviously cannot do their job! These micro-movements are spread out over months to help minimize the amount of discomfort that you'll feel.
Each set of trays is also worn for a predetermined amount of time, which is typically around two weeks. When you swap sets, the new trays will be straighter than the previous ones to keep up with your teeth's progress. Wearing your Invisalign regularly is the only way to ensure that the treatment is ultimately successful.
Tips For Meeting the Mandatory Wear Time
Despite the convenience of Invisalign, many patients still have difficulty wearing their trays for as long as they're supposed to. To avoid complications, here are some tips for ensuring that your trays remain in your mouth for 22 hours daily:
Remove your aligners for a set amount of time – Aim to take them out for around 15 minutes at breakfast, 30 minutes at lunch, and an hour at dinner. This should give you enough time each day to eat, brush your teeth, and clean your aligners.
Advance to your next set of trays before bed – This will allow you to sleep through the initial discomfort of wearing a new set of trays.
Multi-task while wearing your aligners – If your trays aren't in your mouth, consider placing them in an appropriate cleaning solution while you eat.
Establish and maintain an oral hygiene routine – Make brushing your teeth and flossing after you eat a regular habit; oral hygiene still matters during your treatment!
Use an app – Take advantage of technology to assist you; apps like Tray Minder can help you keep track of your wear time throughout the day.
Wearing your Invisalign trays for 22 hours each day might seem like a monumental challenge, but there are many ways to make it easier and manageable. By doing so, you're ensuring that your trays can do their job and provide you with a beautiful smile!
About the Practice
Premier Dental Care proudly serves the dental needs of the Herndon area under the leadership of Dr. Farshad Bakhtyari, affectionately called "Dr. B" by his patients. Dr. Bakhtyari earned his DMD from Boston University and is also a member of the American Dental Association, the Northern Virginia Dental Society, and the Virginia Dental Association. If you have any questions or would like to schedule an appointment, feel free to reach out through the practice's website or by phone: (703) 860-8860.