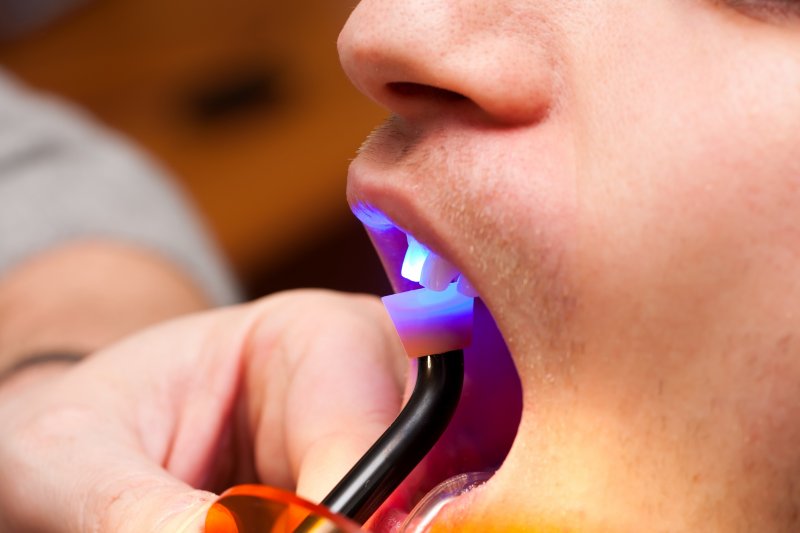 These days, people who are unhappy with their smile can improve it with cosmetic dentistry. While it used to be something only the rich and famous could afford, it's now more accessible for the average person! Options like cosmetic dental bonding make it quick and easy to transform your pearly whites into a set you'll love. Are you wondering if the treatment is right for you? Continue reading to find out!
What Is Cosmetic Dental Bonding?
Cosmetic dental bonding is a technique that adds material to your teeth to alter or supplement their shape. Usually, it's a custom-shaded composite resin that matches the color of your natural enamel. Your dentist will apply the putty-like material to the tooth in question and sculpt it to perfection, hiding any noticeable flaw from view. A special UV light is used to harden the resin, bonding it permanently. It's an attractive procedure for many patients because it can improve your smile in as little as one hour.
Who's a Good Candidate for Cosmetic Dental Bonding?
There's no single best choice when it comes to your oral health. Various cosmetic services may be a good fit for your needs based on multiple factors.
If you're thinking about getting cosmetic dental bonding in Herndon, you may be a good candidate if you:
Want to improve the appearance of your smile
Have minor dental imperfections like a chipped, fractured, or decayed tooth
Need to cover an exposed tooth root
Have small stains and mild discoloration
Benefits of Cosmetic Dental Bonding
Cosmetic dental bonding in Herndon is extremely popular because it offers many incredible benefits. Some of those include:
Fast treatment that can be completed in as little as one appointment
Minimally invasive procedure that may not require local anesthesia
Cost-effective way to improve your smile
Removes less of your natural tooth enamel compared to options like crowns and veneers
Ability to last up to a decade with proper care and maintenance
Are you thinking about getting cosmetic dental bonding in Herndon? Ultimately, the only way to know for sure whether or not it's right for you is by attending a consultation with your cosmetic dentist. They'll help you determine the best way for achieving your dream look!
About the Practice
At Premier Dental Care, we offer comprehensive, high-quality, and personalized dentistry to patients of all ages. Our goal is to help you achieve your healthiest, happiest smile. If you want to improve your smile with cosmetic dental bonding, we can get you started with the process. You can schedule a consultation via our website or call (703) 860-8860.