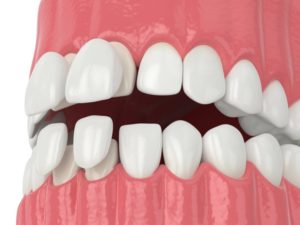 If your teeth are in need of dramatic improvements, porcelain veneers in Herndon can be a great way to address several cosmetic issues at once. But if you do decide to pursue this treatment, the natural question becomes: how many porcelain veneers are you going to need in order to create your dream smile? Read on to learn more about the factors that you and your cosmetic dentist will need to think about before deciding which teeth need to be covered.
What Can Veneers Fix?
The first step, of course, is to figure out the exact improvements you want your porcelain veneers to make. Veneers change the size, shape, length, or width of your teeth, and they can be used to correct:
Minor chips and cracks
Small spaces
Stains that can't be fixed with teeth whitening
Certain alignment issues
Misshapen teeth
Since they can address all of these issues at once, veneers are often a quick solution for making extensive changes in your mouth.
So How Many Veneers Will You Actually Need?
The correct number of porcelain veneers varies from person to person, and your cosmetic dentist will need to consider several factors before making a recommendation. First of all, you need to figure out how many teeth are actually visible whenever you smile naturally. Obviously, teeth that no one else can see probably don't need cosmetic treatment. After that, it's a question of what kind of corrections you want to make. For example, are you aiming to whiten your entire smile, or do you just want to cover up discoloration on one or two teeth? Do you have multiple crooked teeth, or is there just one in particular that's misshapen? The answers to these questions could mean getting more or fewer veneers.
Keep in mind that the teeth that receive veneers should still look natural next to any untreated teeth. Your dentist will need to consider the overall appearance of your smile at the end of the process and select an appropriate number of veneers to have your grin looking its absolute best.
Is Getting Veneers Worth It?
Whether you need several veneers or just one, the end result will be well worth it. Having a longstanding cosmetic problem fixed can do wonders for your self-esteem, and you'll find yourself feeling far less self-conscious about smiling in public. And since veneers are stain resistant and can last anywhere from 10 to 20 years depending on the care you give them, you can look forward to enjoying your improved appearance for years to come.
Of course, before you can enjoy the benefits of porcelain veneers, you'll need to schedule a consultation with your cosmetic dentist in Herndon. Let them know exactly what you want to see in your new smile so that they can decide whether veneers are right for you – and how many you'll need if they are!
About the Author
Dr. Farshad Bakhtyari completed an Advanced Education in General Dentistry (AEGD) residency that trained him to provide his patients with exceptional care in all aspects of dentistry – including cosmetic treatments. At Premier Dental Care, he uses strong, durable porcelain veneers to completely make over your smile. To schedule an appointment, visit his website or call (703) 860-8860.