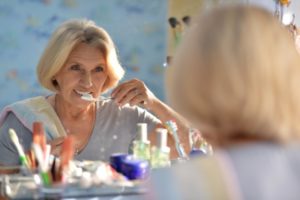 Knowing how to prevent dental emergencies isn't always easy. They're called accidents because you can't always predict them or keep them from happening. Although you may try hard and taking extra precautions, a knocked-out tooth or serious toothache can occur, leaving you in pain and looking for a quick solution. This is why many dental offices offer emergency dentistry. But wouldn't it be nice to hear from a local dentist who has additional insight on what you can do to better protect your smile? Well, you're in luck! If you're ready to learn more about how you can keep your teeth and gums intact and injury-free, read on.
Practice Good Oral Hygiene
It's not only about keeping your regularly scheduled six-month dental appointments. Making sure you are brushing twice daily for two minutes, flossing at least once a day, and rinsing with an ADA-approved mouthwash is crucial. Not only does it eliminate bad bacteria in your mouth, but it removes food particles that can stick to the chewing surfaces of your teeth as well as your gums and cause tooth decay and cavities to form. If you want to add an extra layer of protection, make sure to use fluoride toothpaste, as this will strengthen tooth enamel.
Avoid Using Your Teeth as Tools
You may be tempted to open that container or package with your teeth because it's more convenient, but your lack of willingness to retrieve scissors might just land you in the dentist's chair. Teeth are meant to tear through food and nothing else. Although they are durable, using them as tools can cause soft tissue injuries or other serious accidents to occur. All it takes is one small slip for gums to become scratched or a tooth to become chipped. It's best if you leave your pearly whites alone and take the extra few minutes to find the appropriate tool.
Be Mindful of What You Eat
If you enjoy the crunching noise of a potato chip or piece of hard candy, you might want to find something else you enjoy listening to. Why? Because anything hard or crunchy can wreak havoc on your smile. These tasty and delicious treats might be delightful to your palate, but they can cause you to break a tooth. The same can be said for chewing on ice or inanimate objects like pens or pencils. Stick to softer foods that are kinder to your teeth. If you must eat a nice, juicy apple or other hard food, cut it up into smaller pieces to reduce the amount of pressure placed on your teeth.
By keeping these tips in mind, you'll be doing yourself and your smile a favor. Not to mention, you'll be saving lots of time and money by avoiding the emergency dentist!
About the Author
Dental emergencies are not an uncommon occurrence for Dr. Farshad Bakhtyari. Treating patients with severe toothaches, knocked-out teeth, or abscesses aren't out of the "norm," but if he and his team can provide valuable patient education to reduce the risk of these types of injuries, he considers it time well spent. As an expert dental professional who earned his DMD from Boston University in 2002,  he makes every effort to ensure his patients understand how to care for their smile in-between appointments. This includes preventing dental emergencies; however, if you or a loved one is suffering from a recent mouth injury, contact us at (703) 860-8860.