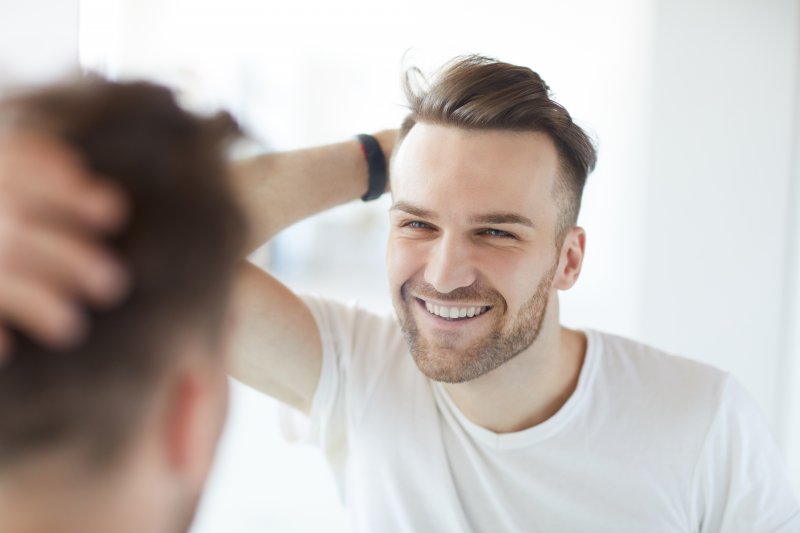 Your smile is a crucial part of your identity, and dental restorations play a critical role in preserving it. Over time, dental restorations like bridges or dentures may need replacement due to wear and tear, damage, or changes in the condition of your teeth.
But what if you want to replace your existing treatments with dental implants? Continue reading to learn about dental implants and if this process is possible.
Understanding Dental Implants
If you want to replace an existing restoration with a dental implant, you should know what an implant entails. The treatment itself is a big commitment of time and resources. Though the results are definitely worth the expense, you should be informed.
Dental implants are artificial roots made from biocompatible materials like titanium. The new "root" is a post that is implanted into your jawbone. During the healing time, which lasts a couple of months, you will be fit with a temporary crown. On your final appointment, a custom-fit crown of durable material will be permanently attached to the post.
Can Previous Treatments Be Converted into Implants?
The other most common tooth replacements are dental bridges and dentures. Both of these treatments can be converted into their implant counterparts. Here are some reasons you might consider replacing either treatment with a dental implant:
Failing Bridges
Dental bridges can sometimes fail due to decay, damage, or other issues. In such cases, your dentist may recommend replacing the bridge with dental implants. Implants can support individual crowns, eliminating the need for a traditional bridge, or a row of consecutive missing teeth with an implant-retained bridge.
Dentures Constantly Slip
If you wear removable dentures that no longer fit comfortably or securely, implant-supported dentures can be an excellent solution.
Multiple dental implants can be strategically placed in your mouth to provide an anchor for your prosthetic, providing stability and preventing slippage.
Should I Get Dental Implants?
Dental implants provide several additional benefits over standard treatments.
Durability – Dental implants are designed to be long-lasting, often outperforming traditional restorations in terms of durability and strength.
Improved Aesthetics – Implants look and feel like natural teeth, enhancing your smile's appearance.
Enhanced Functionality – You can enjoy a wider range of foods without worrying about your restorations coming loose.
Preservation of Jawbone – Implants stimulate the jawbone, preventing deterioration that can occur with missing teeth.
Ultimately, the decision on whether or not to receive implants will depend upon your individual needs and the recommendations of your dentist. You may not be a candidate for dental implants due to oral health concerns like low bone density.
Underlying conditions like diabetes or being immunocompromised that make you vulnerable to infection during your healing period could also preclude you from the treatment.
Despite this, most people do qualify for dental implants. To see if they're a good fit for you, talk with your dentist and schedule a consultation. The stability and peace of mind offered by dental implants could change your life for the better.
About the Practice
At Premier Dental Care, PC , Dr. Farshad Bakhtyari and Dr. Pooyan Refahi work together to provide a wide array of quality dental services to their patients. With their expertise in restorative and cosmetic dentistry, they aim to exceed expectations and provide the best dental implant care available. To schedule a dental implant consultation, call (703) 860-8860 or visit the website for more information.