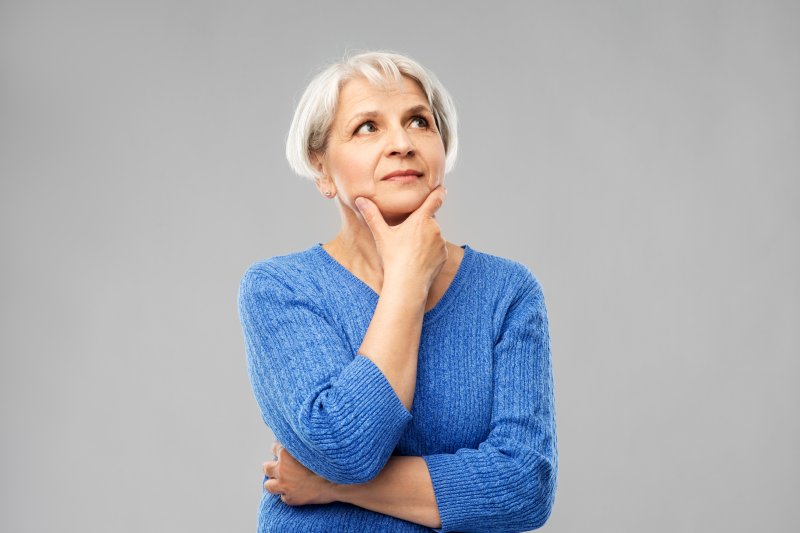 Dental crowns (also called caps) can be a solution for teeth that are broken or misshapen, but they don't last forever. While they might faithfully serve you for many years, there will come a time when you'll need to get them replaced. Using the same crown for too long can lead to it failing, which can cause mild to severe tooth pain, inflammation, and tooth decay. Here are some signs that you might need to get a new one and how you can catch it before it becomes a problem.
How Can I Know If My Dental Crown Needs Replacing?
There are a few giveaway signs that it's time to part with your tooth's regal headwear. Some of them are:
Visible wear and tear
Because it goes through the daily chewing process, your crown will wear down over time. Visible abrasion can be the result of age, or it can be because of teeth grinding or poor oral hygiene. Check with your dentist if you're not sure which it is.
Visible damage
Crowns are usually made from some kind of metal, porcelain, or a fused combination of the two. Crowns containing porcelain are more susceptible to chips and cracks. Sometimes these can be repaired, but other times a new crown will be necessary.
Pain and swelling
If the crowned tooth becomes sensitive or feels sore when chewing, the cap could be riding high, damaged, or just too old. See your dentist about repairs or replacement.
Receding gums
Bacteria are more likely to colonize a crown than natural teeth, so people wearing them must be wary of gum disease. Without proper care, bacteria can make a home out of the seam between the crown and the tooth hosting it. Good oral hygiene and antibacterial mouthwash will do much to prevent these infections, but if you notice a receding gumline, go see a dentist.
Visible deterioration
If your crown no longer blends in with the rest of your teeth like it used to, then it's probably time to get a new one. With crowns made of porcelain-metal fusions, the metal could start showing through from under the porcelain, resulting in a thin dark line.
It's more than ten years old
If your crown is more than ten years old, it is near the end of its life. Keep an eye on it for signs that it's time to trade it in for a new one.
How Can I Prevent My Dental Crowns from Failing?
Your dentist is the one most able to find these signs, so be sure to keep up with your regular dental checkups. Between these appointments, you should maintain a rigorous oral hygiene regimen including brushing twice a day or between meals, flossing at least once, and using antibacterial mouthwash. Avoid bad behaviors like smoking and biting into hard objects. These habits can spare you the discomfort and inconvenience of a failed dental crown.
About the Practice
Premier Dental Care has served the oral health needs of the community of Herndon, VA, since 2008. Led by Drs. Farshad Bakhtyari and Dr. Pooyan Refahi, the staff is devoted to their patients and to helping restore and enhance the beauty of their smiles. Services include preventive, cosmetic, and restorative dentistry like dental crowns. If you have concerns about replacing a dental crown, contact him online or dial (703) 860-8860.