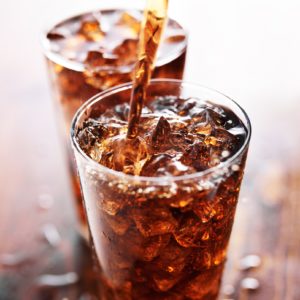 As part of any good oral care plan, a preventative maintenance program serves to avert the onset, progress, and recurrence of various dental diseases and conditions. A preventative dental plan also helps avoid serious and costly dental problems and supports a healthy, confident, smile.
At Premier Dental Care in Herndon, we tell all of our patients that preventing dental diseases and conditions starts at home with good oral hygiene and a balanced diet that is low in sugar and high in fiber. Prevention also includes regular dental exams (every 6 months or as often as prescribed by Dr. Bakhtyari, routine cleanings, and x-rays when needed. Dental sealants and fluoride treatments are also great preventive measures that help protect the teeth and the natural, beautiful qualities of your smile.
We put together a list of the 10 things you should know about dental sealants:
1: Dental sealants are thin plastic coatings that are applied to the chewing surfaces of the permanent molars (typically after age twelve).
2. Dental sealants are painted quickly onto the surface of the tooth and allowed to dry and form a protective layer over the deep grooves of teeth.
3. Dental sealants are invisible, smooth, easy to clean, and can last up to 5-10 years.
4. Dental sealants help protect teeth in areas where 75% of dental decay begins.
5. Dental sealants are a recommended dental care application for children and young adults who are cavity prone (aged 6-16 years) and adults with deep grooves in their tooth surfaces.
6. With the exception of an allergy that may exist, there are no known side effects from sealants.
7. Yes, there is a tiny amount of BPA in sealants but not enough to cause any harm. In fact, you get more exposure to BPA by touching a receipt, using cosmetics or coming in contact with dust.
8. Some plans do cover sealants, so call your dental benefit company to find out what kind of coverage you have.
9. Sealants can be used over areas of early decay to prevent further damage to your tooth. Because some sealants are clear, your dentist can keep an eye on the tooth to make sure the sealant is doing its job.
10. Dental sealants are long-lasting but may need to be checked for wear and chipping during your regular dental visits to Premier Dental Care.
Proper oral hygiene, a balanced diet, and regular dental visits will help protect your teeth and your dental sealants as well.
If you have any questions about dental sealants or would like to schedule a consultation with Dr. Bakhtyari please call us at (703) 860-8860 or schedule your appointment here!