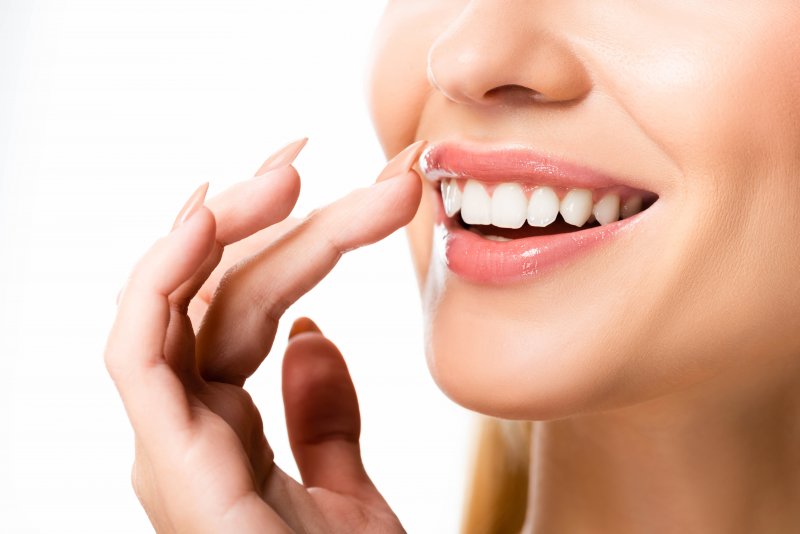 If you're tired of living with a poorly aligned smile, it's time to consider the cosmetic options that are capable of hiding imperfections and presenting a more pleasing aesthetic. With so many solutions available, how do you know which one to choose? Read on to discover the difference between Invisalign and veneers in Herndon, both of which are considered to be two of the most popular options for straightening smiles.
Veneers or Invisalign: What are the Benefits?
Before we dive into the benefits of each treatment, it's important to have a firm understanding of how each works.
Veneers
These thin, shell coverings are custom-made based on the color, size, and shape of your natural teeth. Placed over the surface of each tooth, it requires removing a small bit of tooth enamel to ensure the bonding agent secures the veneer to your tooth. With proper care and maintenance, they can last a decade or longer before needing to be replaced but are fully capable of transforming your appearance.
Invisalign
These clear, plastic aligners are fabricated based on impressions taken by your cosmetic dentist in Herndon. Crafted to fit comfortably, they can produce long-lasting results that not only improve your appearance but also your oral health. By straightening your teeth with Invisalign, you can enjoy a healthier smile that looks and feels good for the rest of your life.
Which One is Right for You?
While both might seem like excellent options, they are, but ultimately, the choice you make should be based on what you hope to achieve by pursuing veneers or Invisalign. Before moving forward with any cosmetic procedure, it is necessary that you have good general oral health and have no signs of tooth decay or periodontal disease. Should your dentist discover any of these issues, you will need to seek treatment before receiving any cosmetic service.
When meeting with your dentist to discuss your goals, you should be open and honest about what you want from treatment. If you are looking to simply enhance your aesthetics and hide minor gaps or misalignments, veneers will likely be the best course of action. However, if you are experiencing excessive wear and tear on your tooth enamel, chronic jaw pain, or difficulty brushing and flossing your teeth because of overcrowding, gapped teeth, or an overbite, Invisalign will lend you the results you desire.
All in all, veneers are a great solution for anyone looking to transform the look of their smile. Invisalign, on the other hand, can change your appearance as well as enhance the health of your smile for a lifetime. The only way to know for sure if you are eligible for either treatment is to schedule a consultation with your cosmetic dentist who will help you navigate the pros and cons of each solution so you can feel confident moving forward with the treatment that is right for you.
About the Author
As a cosmetic dentist in Herndon, Dr. Farshad Bakhtyari believes in providing patients with multiple options to improve the health and aesthetics of their smile. If gapped teeth or a minor misalignment is the cause for frustration and poor oral health, Invisalign aligners or custom-made veneers can enhance an individual's appearance and give them greater confidence in the way they look and feel. If you are struggling to identify which method you want to pursue, contact us at (703) 860-8860.