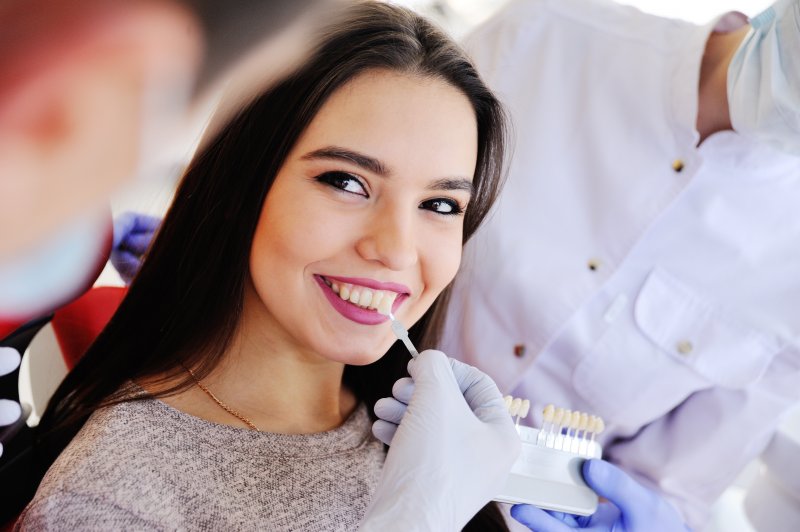 Don't like your smile? You're not alone. Many people are unhappy with their teeth because they have one or more imperfections, such as discoloration, staining, chips, cracks, gaps, and misalignment. Fortunately, you can turn your pearly whites into a set you'll love with cosmetic dentistry! Options like veneers and Lumineers in Herndon can quickly transform your grin – but how do you know which one is best for your unique needs? Read on to learn more about these services and how to choose the right one for you.
What Are Veneers?
Veneers are thin sheaths of dental-grade porcelain that are attached to the front-facing portions of teeth, masking almost any imperfection from view. The process of getting them often requires two appointments: the preparation stage and the final placement.
During your first visit, your dentist will remove a thin layer of enamel (approximately 0.5 millimeters thick) to ensure the veneers fit properly against your teeth. Then, each shell will be bonded to your smile using special cement. With proper maintenance, your results can easily last over a decade!
What Are Lumineers?
Unlike veneers, Lumineers don't really require any preparation. Since they're thinner, these ultra-thin sheaths are easier to place on the teeth. None of your tooth structure is removed, which means you have the option to remove your Lumineers later on if you decide you want to show your natural teeth again.
Not only are they natural-looking, but they're extremely durable! You can continue eating all your favorite foods with ease. To help them last as long as possible, all you have to do is practice good oral hygiene and visit your dentist regularly. They can easily last over a decade with proper aftercare.
How to Choose the Right One for Your Smile
As you can see, both veneers and Lumineers in Herndon are excellent ways to address your dental imperfections. Each treatment has its strengths and weaknesses, meaning one option might be better suited to any given patient than to another. At the end of the day, choosing the right one for your smile boils down to you and your unique needs. Some people may prefer the ease of Lumineers, while others may want the realism of veneers. The choice is ultimately up to you!
If you're having trouble deciding between veneers or Lumineers in Herndon, don't hesitate to schedule a consultation with your cosmetic dentist. They'll review your medical history and assess your oral health needs to give you an expert opinion on the best way to achieve your desired results!
About the Practice
At Premier Dental Care, we're always prepared to go above and beyond to restore the natural beauty of your smile. With cosmetic services like veneers and Lumineers, we can transform your pearly whites into a set you'll confidently show off. If you need help deciding between those two options, schedule a consultation today for assistance. You can make an appointment via our website or call (703) 860-8860.