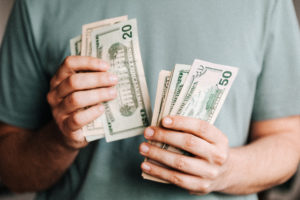 No one ever expects a dental emergency to happen to them, but they are quite common. 1 in 6 Americans has a dental emergency every year. Whether you have a relentless toothache or suffered an oral injury, you need to see a dentist quickly. The last thing you should be worried about is how you're going to pay the bill. If you don't have dental insurance, don't worry! Here's how to get the care you need without it costing you an arm or a leg.
Don't Wait to See a Dentist
As with any emergency, time is of the utmost importance. If you wait too long to see a dentist, you can be at risk of losing your tooth. The issue will continue to worsen until it turns into a big problem, which will be more costly to treat.
It's best to see your dentist quickly to prevent the issue from worsening to avoid a larger bill down the road.
Options to Fit Your Budget
Dental emergencies take many forms, which is why there's no flat fee or one-size-fits-all treatment. Every situation differs, but there are many options to fit your budget.
After addressing any pain and examining your mouth, your emergency dentist will create a personalized treatment plan that meets your needs and accommodates your financial situation. Although every case is unique, common emergency services include:
Tooth Extractions: Severely damaged teeth may need to be removed.
Root Canal Therapy: An infected tooth can be saved with a root canal.
Dental Crowns: Large areas of decay, fractures, or significant breaks can be treated with dental crowns.
Cosmetic Bonding: A composite resin offers a lot of bang for your buck when fixing minor tissues, like a chipped tooth.
Your dentist will explain the pros and cons of each option, as well as what you can expect on the road ahead. They'll help you make the best decision to rehabilitate your smile based on your budget.
Keeping Emergency Services Affordable
Dental care can be expensive if you don't have insurance, but many dentists cater to patients with no coverage. After reviewing your personalized estimate, your dental team will review your payment options, like:
Monthly Payments: Many dental offices accept third-party financing, like CareCredit. You can pay any out-of-pocket expenses using a monthly payment plan with little or no interest in financing based on your credit approval.
Specials: It's common for dentists to have regular promotions to lower the cost of treatment, like new patient specials.
Don't delay getting the care you need if money is tight or you don't have insurance. Your dentist will help you find the solutions you need to repair your smile without spending your life's savings.
About Dr. Farshad Bakhtyari
Dr. Bakhtyari earned his dental degree from Boston University and has continued his education in many specialties, like fixed prosthodontics, endodontic therapy, and cosmetic dentistry. He can treat the most complex oral health issues. If you need an emergency dentist, request an appointment through our website or call (703) 722-8806.