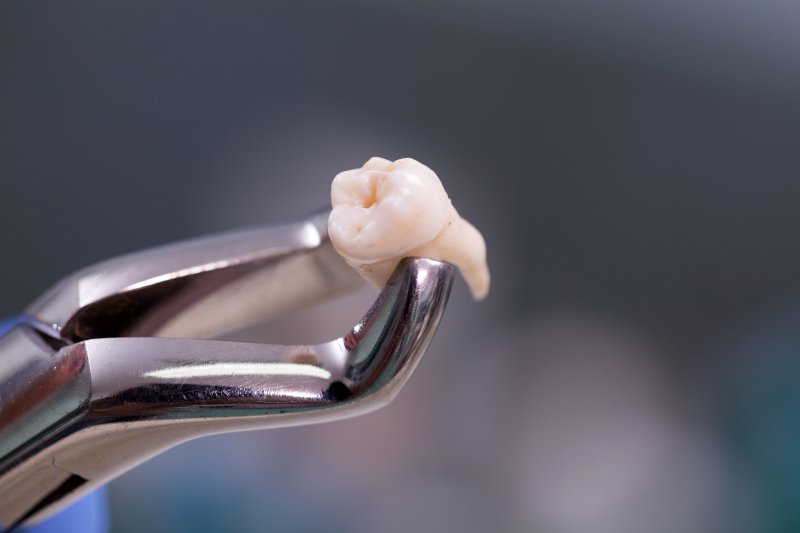 Worried your upcoming tooth extraction in Herndon will leave you in immense pain? Unsure what to expect once your tooth is removed? Before you start letting your mind run wild with crazy thoughts, slow down and spend some time with an expert who is well-versed in performing this type of necessary procedure. From the initial discussion to the surgical removal to the recovery at home, your dentist will walk you through every step to ensure you are fully prepared for this essential treatment. Read on to learn more about the removal process and what you can expect along the way.
Step 1: Determining the Type of Extraction Needed
During your initial consultation with your emergency dentist in Herndon, they will determine if you require a simple or surgical extraction. The difference between the two is a simple tooth removal will require your dentist to use forceps to gently rock the tooth back and forth until it releases. A surgical extraction requires making a small incision in the gums and removing an impacted or broken tooth, typically in pieces.
Step 2: Numbing Your Tooth
Before you have your tooth removed, your dentist will numb the area using local anesthesia. This will ensure the tooth, gums, and bone surrounding the area feel no pain during the procedure. If necessary, you may be able to receive sedation in addition to a local anesthetic.
Step 3: Removing Your Tooth
Once you are fully numb, the dentist will begin the process of removing your tooth. If it is a simple extraction, they will use what is known as dental elevators to expand the size of the socket and help the tooth detach from the ligament. Next, they will use forceps to grasp the tooth and move it back and forth, allowing it to separate from the ligament and effectively release.
If your tooth requires surgical removal, your dentist will make a small incision in the gum before removing it.
Step 4: Closing the Socket
After your dentist has extracted the tooth from its socket, they will need to close the area. Should any sharp edges be present, they will round them off to avoid irritation or damage to your soft tissues. After Washing out the socket to remove any remaining debris (i.e. loose bone or pieces of the tooth), they will apply clean gauze to minimize bleeding before suturing the gum tissue.
Step 5: Tooth Extraction Aftercare
You will be asked to bite down on the gauze immediately following your extraction, as this will help to control any bleeding. If you experience any swelling, you will also receive an ice pack to hold against the area of your mouth.
Once you are home, you will need to take any antibiotics or pain medications as instructed and avoid strenuous activity for at least 24 hours. It will be necessary that you avoid using a straw or spitting so you do not dislodge the blood clot forming in your vacated socket. Your dentist will also remind you not to smoke or use tobacco products. You will need to eat soft foods in the days after your procedure and rinse your mouth after 24 hours have passed with a warm saltwater mixture.
Now that you are more familiar with the step-by-step process for a tooth extraction, you will hopefully feel better prepared and confident on the day of your procedure.
About the Author
Dr. Farshad Bakhtyari earned a DMD degree and graduating Magna Cum Laude from the same university in 2002. As one of the two dentists at Premier Dental Care, PC, he and his team are committed to ensuring you have a safe and comfortable visit. Whether you are preparing for a tooth extraction or general checkup and cleaning, Dr. Bakhtyari will go over the entire process beforehand, answering all your questions and addressing any concerns. Contact us at (703) 860-8860 to learn how we can help you prepare for your upcoming procedure.