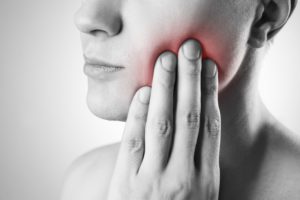 Sometimes it's easy to wake up in the morning with tooth pain and brush it off, especially if you need to get to work. If you're used to playing sports and suffer a dental injury, you may be less likely to address it. However, according to your dentist in Herndon, putting off dental emergencies can have worse consequences than simple tooth pain or damaged enamel.
Getting to the dentist when the following three situations occur can mean the difference between saving your tooth and needing extensive restorative dental treatments later.
A Tooth is Broken, Cracked, or Avulsed
It can depend on the severity, but most of the time a cracked or broken tooth warrants a trip to the dentist right away, especially if the crack extends below the gum line. Cracks that reach this far can cause the pulp to become infected, meaning you may need a root canal later. If a tooth has only been slightly chipped and there isn't any pain, then you can get to the dentist at your earliest convenience.
An avulsed, or knocked-out tooth, should always trigger an emergency visit, especially if the tooth is all in one piece. If the crown has been cleaned and the root hasn't been damaged, there's a good chance you can have it reimplanted. However, this option is only viable if you get to your dentist in Herndon immediately. Once an hour has passed, the chances of reimplantation go down significantly.
A Tooth or Area of the Mouth is in Pain
Tooth sensitivity comes and goes, especially after eating very hot or cold foods. These occurrences are not considered emergencies. Tooth pain or sensitivity that doesn't go away is a sign of something more serious. A throbbing or aching pain in the mouth indicates a possible infection or abscess is present underneath your tooth's root. It could also be a sign of tooth decay that has reached the pulp, which requires a root canal.
If you notice pain in the back of your mouth, it's a sign that wisdom teeth are starting to erupt, particularly if you're between the ages of 18 and 25. Most patients require wisdom teeth removal, so don't put off visiting your dentist if you experience this.
A Restoration Has Broken or Fallen Off
Dental crowns and fillings are designed to protect your existing teeth from future damage and decay. If a restoration falls off or breaks, that leaves your remaining tooth exposed to bacteria and food debris you've gathered throughout the day.
Dental cement can be used to fix the problem temporarily but depending on the damage, your emergency dentist in Herndon will likely need to replace the restoration entirely. You don't want to be caught with exposed cavities if you want your remaining tooth to last.
The sooner you get to the dentist, the more likely your dental emergency can be solved quickly and effectively. If you're experiencing any of these situations, don't hesitate to schedule an appointment with your dentist today!
About the Author
Dr. Farshad Bakhtyari earned his DMD degree and completed a one-year advanced residency at Boston University. His emphasis was on prosthodontics and endodontic therapy. To learn more about his practice, contact him at (703) 860-8860 or visit his website.