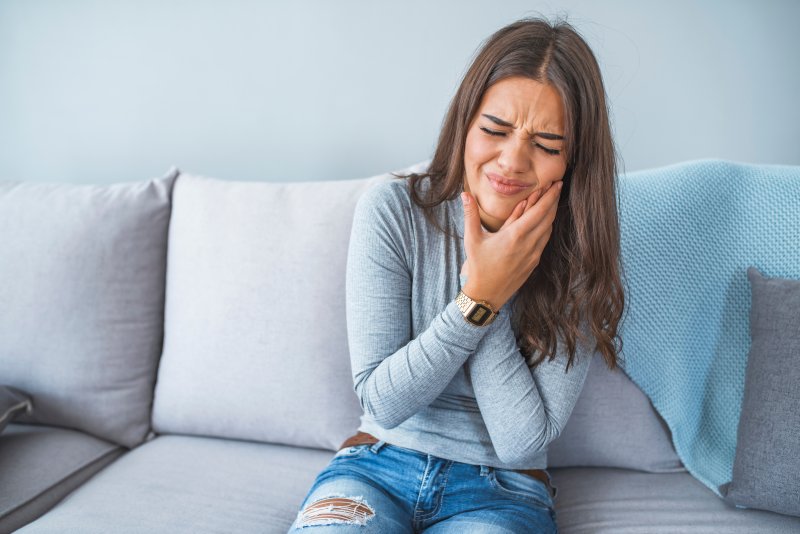 Toothaches can be debilitating when they occur. Since they're incredibly common, you may think about waiting until you're experiencing severe discomfort to seek treatment. However, it's strongly encouraged that you make an appointment with your dentist as soon as you feel any type of tooth pain to rule out an infection. That's mainly because when left untreated, a tooth infection can be fatal. Read on to learn more about the consequences of this condition and how you can keep yourself safe.
Can a Tooth Infection Be Fatal?
When something's amiss, the nerves in your mouth and teeth send signals of discomfort to alert you there's a problem. In many cases, you experience this pain because of an infection. Allowing a tooth infection to go untreated will eventually cause the harmful bacteria to enter your bloodstream and spread to other parts of the body. It'll attack important organs, leaving you susceptible to serious health issues like diabetes or a heart attack.
How Your Dentist Can Help
One of the best ways to protect your smile is by staying on top of your routine dental checkups. Visiting your dentist every six months allows them to spot and treat issues before they turn into painful complications. Plus, they'll effectively remove plaque and tartar from your teeth to lower the risk of an infection developing. You should also get any restorative dental work you need to keep your smile, budget, and overall well-being happy for years to come.
Tips to Keep Your Smile Healthy
Don't worry! Even though tooth infections can be fatal, there are many ways you can lower your risk of one. Here are some tips to help you maintain a beautiful, healthy smile:
Limit your intake of sugary foods and drinks
Brush your teeth twice a day for at least two minutes each time
Floss at least once daily
Regularly rinse your mouth with an ADA-approved mouthwash
Drink plenty of water to stay hydrated
Visit your dentist every six months for a checkup and cleaning
Avoid poor dental habits like smoking, biting fingernails, using teeth as tools, and chewing on leftover ice
Think you may have a tooth infection? Contact your dentist and make an appointment today! With their help, you can get back to enjoying a pain-free smile in no time!
About the Practice
At Premier Dental Care, we're committed to providing personalized, quality, and state-of-the-art dental care that'll exceed even your highest expectations. Our goal is to help you maintain optimal oral health. If you think you may have a tooth infection, don't hesitate to give us a call. We'll get you the care you need to restore a healthy smile. You can make an appointment via our website or call (703) 860-8860.